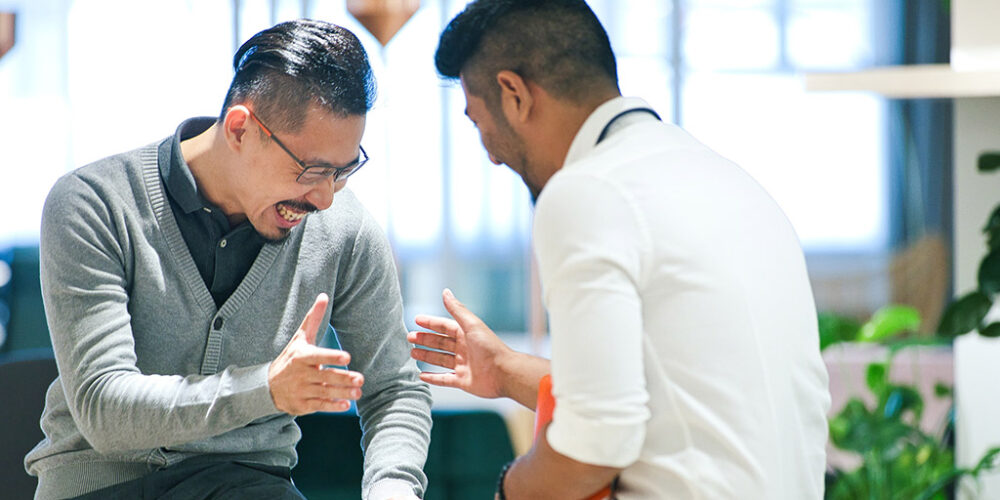 Last year was rough on employers. The Great Resignation swept the nation. 50 million people left their jobs in 2022, the most since the Bureau of Labor Statistics began tracking two decades ago. Turnover rates soared and left businesses scrambling to fill open positions.
But then 2023 came, and the tides turned.
Now, the job market is returning to its pre-pandemic state, and workers are staying put.
Quits are down 5% from early 2022, hitting a two-year low.
Can we say goodbye to the Great Resignation and hello to the Big Stay?
A changing job market
Employees are feeling the effects of the cooling job market.
Job openings fell 20% since March 2022 — when the number of available roles peaked at 12 million. With fewer opportunities, employees become increasingly hesitant to leave their current jobs.
Even among those who want to leave, many workers refuse to quit without a back-up plan. And the diminishing number of openings has some wondering if now is the time to start a job search.
The onslaught of highly publicized layoffs over the past year may also have contributed to the Big Stay. In 2023 alone, nearly 964 tech companies laid off over 200,000 workers. With layoffs plastering every news source, workers fear losing their own jobs. Or, perhaps hearing the stories of those who have been laid off, they value their own jobs more and want to keep them.
However, despite the changing landscape, the job market remains strongburning so hot in 2022 that a little cooling will not make it cold.
Job hopping doesn't pay off like it used to
In the past, switching jobs was one of the best ways for workers to see a pay raise. But now, raises are declining.
Historically, job hoppers could expect a 10% pay bump for leaving their current job, a number that surged during the pandemic. When pay bumps reached their peak in June 2022, job hoppers experienced a 16.4% raise, on average.
Numbers are returning to their pre-pandemic levels, which means employees are receiving fewer pay increases when they switch jobs. And because pay bumps correlate with the number of jobs on the market, pay raises will stay low or continue to diminish with job openings.
However, some pay brackets are more affected than others. Lower income workers can still experience a hefty pay increase for job hopping, with those earning less than $25,000 per year receiving an average raise of 35% when they switch jobs.
Companies are investing more in retention
While the market conditions (and people's perceptions of them) created the Big Stay, employers are also responsible for these changes.
Amid the Great Resignation, employers stepped up their retention efforts to counteract the droves of quitters. Today, workplaces are trying harder to retain their employees, and it shows.
US workers' job satisfaction soared in the last year, reaching an all-time high since 1987, according to the Conference Board. The biggest changes have been in the "experience of work" categories, such as work-life balance, workload, and the performance review process.
But employers have also been investing in areas, such as career development opportunities, remote work options/flexible scheduling, and company culture improvements — all things employees like and have been waiting for. Overall, the workforce has experienced a shift, prioritizing positive work environments and employee health.
This means employees aren't staying just because they feel stuck. Employers have been better responding to the wants of workers, creating more content employees.
Is the Big Stay here to stay?
Amid a welcomed hiring lull, you may be wondering: how long will this last?
Almost half of workers entered 2023 with the intention of quitting their job, according to a Robert Half survey of 2,500 workers. But some industries are feeling the effects more than others.
Job hopping in remote work slowed down substantially over the past months, meaning the Big Stay is in full swing and has been for a while. On the other hand, blue collar workers are still resigning in higher numbers.
While you as an employer cannot control the market conditions, you can create a company and culture that keeps workers around. Despite the job market and the economy, employees are still leaving their work when they're dissatisfied with their job.
By prioritizing retention, you can capitalize on the Big Stay and create a workforce that not only sticks around but is glad to be there.
Nexxt is a recruitment media company that uses today's most effective marketing tactics to reach the full spectrum of talent – from active to passive, and everything in between. Learn more about hiring with Nexxt.
This article was written by Danielle Murphy.
Danielle Murphy is a content writer and copywriter with a passion for helping businesses meet their marketing goals with writing. When she's not working (or writing for fun), she's hiking or hobby farming around her home in New Hampshire.