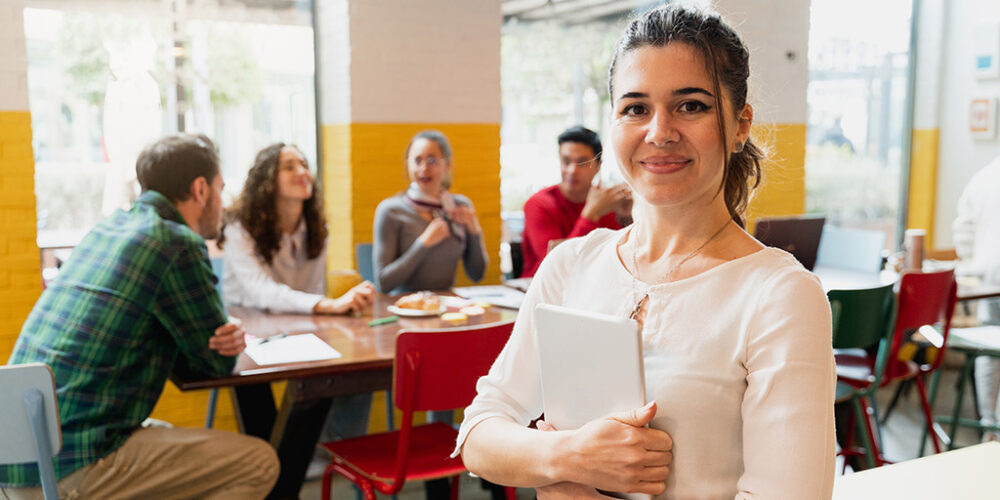 Employee retention reached lows in 2022. Dubbed the "great resignation," nearly 50 million Americans quit their jobs last year, according to the federal JOLTS report, with about 4 million resigning every month. This was the highest documented rate of employee resignation since the government began tracking retention over 20 years ago.
A year later, a lot has changed. Resignation rates are plateauing. Instead of a "big quit," many industries find themselves amidst a "big stay" at last—with increasing retention rates and a stabilizing workforce. Here's why.
Organizations Are Prioritizing Retention
After COVID-19 triggered unprecedented resignation rates, many organizations reworked their employee retention strategies. And the results were remarkable, leading to the lowest resignation rate in two years as of March 2023.
To improve retention, many organizations modified their strategies in three main ways: Increasing benefits and pay, changing how they promote and train employees, and working to ensure employees feel valued.
Across America, employees experienced pay increases, benefit enhancements, and updated flexible and remote work policies. This is a huge improvement when 38% of workers admitted they would consider leaving their job if they required to work in-office just once per week. And nearly 52,000 workers globally cite pay as the main motivator to switch jobs.
This has led to the phenomenon called "quiet hiring"—the opposite of "quiet quitting," which stole headlines in 2022. "Quiet hiring" is when employers look for opportunities to promote existing employees internally and train them to meet their organization's changing needs.
Internal promotion and employee development has always been a great way to encourage employees to stay. Companies that increased their investment in employee development experienced a 58% increase in retention in 2022.
As a general trend, organizations are recognizing their employees more, such as by bettering mental health resources and purposefully acknowledging their employees' accomplishments. This has the potential to significantly increase retention, as 76% of employees hit the job boards when they feel undervalued at work and 70% percent say their morale would improve with just a few more "thank you's" from their managers.
Job Seekers are More Apt to Stay at Their Current Job
Dwindling confidence among job seekers is another reason retention rates are on the rise. Between inflation, high-profile layoffs, and hiring freezes, employees hesitate to leave their current jobs. Increasingly, many workers feel changing their job won't improve their job security.
American workers continue to stress the ongoing discrepancy between the cost of living wages, with only 28% of workers receiving raises that met the current 8.5% inflation rate. And fears of recession (which 80% of Americans expect to occur in the upcoming year) are increasing workers' hesitancy to quit their job without another lined up. And finding a new job will, unfortunately, become more difficult as the job market continues to stabilize and job openings decrease.
Today, only 35% of job seekers report being confident in their job search.
However, almost 92% of companies plan to hire in 2023. And many industries—especially healthcare, retail, and transportation—will continue to hire in large quantities. And with an increasing emphasis on employee retention, workers are more likely to want to stay with their current employer in 2023.
How to Retain Employees in 2023
There are many great retention trends to jump on amid the big stay. According to Paycor research, most companies use salary increases to drive retention. However, besides upping pay and benefits, Forbes recommends permitting work from home, supporting flexible scheduling, promoting work-life balance, and recognizing and rewarding employees.
Experts also recommend welcoming upward feedback, as employees who feel comfortable discussing their experiences with their managers are more likely to stay. Creating opportunities for growth and development and improving the onboarding process are also effective ways to increase retention in 2023.
The job market is stabilizing again, and employers celebrate the end of the great resignation for now. However, employers can continually improve their retention by re-evaluating their retention strategies and prioritizing an employee-first approach.
Nexxt is a recruitment media company that uses today's most effective marketing tactics to reach the full spectrum of talent – from active to passive, and everything in between. Learn more about hiring with Nexxt.
This article was written by Danielle Murphy.
Danielle Murphy is a content writer and copywriter with a passion for helping businesses meet their marketing goals with writing. When she's not working (or writing for fun), she's hiking or hobby farming around her home in New Hampshire.