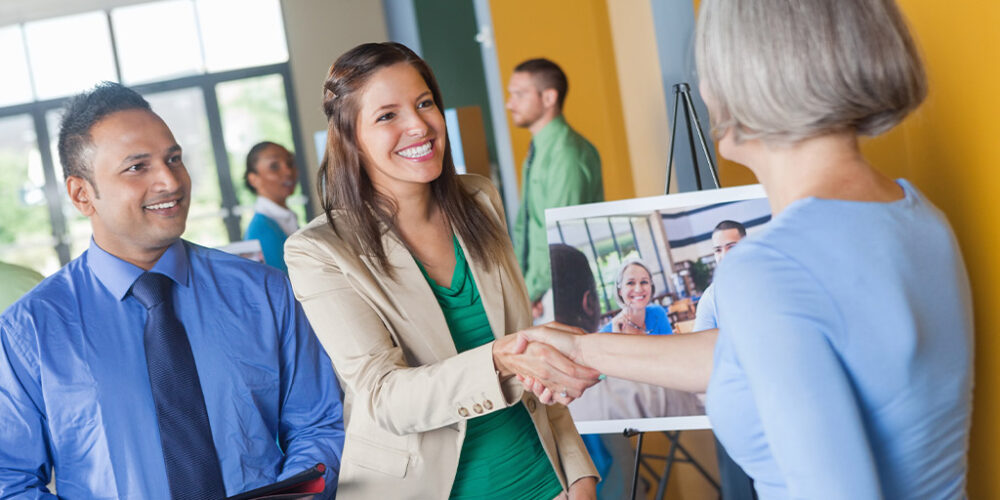 Nexxt, a leading talent solutions technology company, is launching its Hiring Events offering to help companies of every size invite the best talent to their hiring events. Hiring events can be a very effective strategy to support high volume hiring needs, but often there isn't an option where both the software and the audience needed to successfully execute an event exist in a single, simple solution. Nexxt has brought those two things together by offering the software to publish, promote, and manage events, as well as the audience to source the right candidates from a pool of more than 100 million job seekers.
Hiring events are tremendous time and cost savers that allow recruiters and hiring managers to engage with talent in a much more meaningful way. Most event solutions provide the ability to administrate a hiring event but are unable to provide an integrated option to reach, connect with and nurture potential attendees. Nexxt has addressed each of these important elements by providing the technology to quickly create branded event pages, source and capture registrations, and manage events in a single, unified platform.
"We are thrilled to help solve the pain points our clients have shared with us, including the lack of choice when it comes to full-service event solutions focused on attracting and hiring talent," said, Rich Milgram, CEO of Nexxt. "Fully integrated technology, reach, and promotion offers a better experience for candidates and employers and ultimately, a more successful event. These enhancements are just the beginning. More updates are coming to our Hiring Events solutions and the entire Nexxt platform in the coming months."
Nexxt's Hiring Events currently offers:
Branded event pages with dedicated URLs
Automated communications to all registered candidates to reinforce the company's brand and drive attendance
Real-time registration reporting to access and monitor registrations
Promotion across the Nexxt Network to reach a large and diverse pool of candidates
Multi-channel marketing to promote the company's event and brand directly to the right audience
Follow this link to learn more about Nexxt's Hiring Events.
Nexxt is a recruitment media company that uses today's most effective marketing tactics to reach the full spectrum of talent – from active to passive, and everything in between. Learn more about hiring with Nexxt.