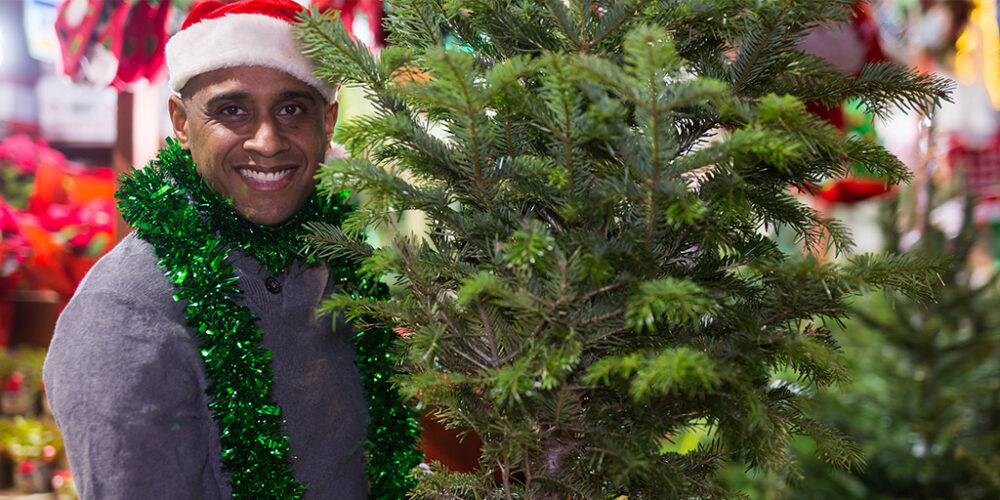 As the 2023 holiday season approaches, the retail industry will be facing an usual circumstance when it comes to hiring. As a result of COVID-19 and shifting consumer behavior and preferences, retail businesses are expecting to hire fewer employees this holiday season. But why?
For the holiday seasons since COVID-19 impacting the world, retailers hired tons of employees to manage the post COVID bounce-back of consumers spending, however this year will look more like 2019. So, while seasonal hires are needed, retailers aren't expecting that they will have to meet the demand they had in 2020, 2021, and 2022. But that news doesn't miss the ears of retail workers and they may feel they need to turn to other roles this holiday season, so as a result, retailers may actually struggle to hire.
While incentives like signing bonuses, referral bonuses, and extreme employee discounts were plentiful the last few years, retailers have greatly pared back on those types of lures. Instead, they will need to implement some unique hiring strategies to staff up for 2023 and beyond. The idea of engaging untapped labor markets, being proactively ready to hire at the drop of a hat, and implementing technology to streamline their recruitment strategy will help retail businesses successfully conquer seasonal hiring.
Regardless of how employers across the country plan to fill their jobs, here are some recruitment solutions that will help recruit employees fast, evade any performance issues when it comes to getting your jobs and hiring messages in front of the right audience, and bring on employees who truly known your brand.
Hire Your Customers
Because many companies are faced with having to fill open positions fast with quality candidates, they should invite their customers to be part of their talent pool. What's better than hiring enthusiastic people who already love the brand and feel a connection to it?
Additionally, inviting customers to make the jump to employee may help decrease the time to hire. Recruit customers through the same channels you're already using to engage with customers, plus an employee discount is an attractive incentive to customers who already shop at your store!
Host A Hiring Event
Host a hiring event and promote it within your stores, through email, text messaging, direct mail, ads on online, billboards—wherever—to efficiently share that you're hiring! And Nexxt is here to help you. We have built a platform to take the stress out of hosting an event. We have the tools you need to make your hiring event a success to hire a lot of people, quickly (something that is key when hiring for the holiday season). We have the tools and the audience to make your hiring events a success.
Utilize Your Talent Community
Staffed up for the season already, but may need to hire quickly, if consumer behavior changes? You need to have a group of potential employees, waiting in the wings. And what better way to do that than with your Talent Community. We all know the value of them, but a scenario like this, really allows your Talent Community to shine. Grow your talent pipeline now to make great hires in the future. And Nexxt has a variety of retail workers from in-store employees, to warehouse workers, to drivers who would love to join your Talent Community, even if you're not hiring at the moment.
Get Your Jobs in Front of The Right Audience
Ensure your job opportunities are seen by the right audience across multiple devices, especially mobile ones. Make sure the user experience on phones, tablets, and computers are all functioning at their peak and are working together to create a solid hiring campaign. While sending targeted emails to job candidates is nothing new, it is still an effective way to grab the attention of job seekers. Plus, 85% of job seekers prefer to communicate with recruiters via email. But even more effective than email is texting! Candidates are already on their phones, it is no surprise that 99% of job seekers are on their phones every day! So why not engage with them where they won't miss a message? By incorporating email and text messaging into your recruitment process, you can decrease time to hire and make more confident hiring decisions. As competition for retail talent intensifies, connecting with more job seekers by improving how you market open positions is key.
In addition to the 16+ million retail candidates Nexxt has in its database, we would be thrilled to help you fulfill your hiring needs—whether you want to target your customer base, host a great hiring event, send messages directly to potential candidates, or all of the above—we're here to help. We'd love to make sure you and your customers have a great holiday season.
Nexxt is a recruitment media company that uses today's most effective marketing tactics to reach the full spectrum of talent – from active to passive, and everything in between. Learn more about hiring with Nexxt.