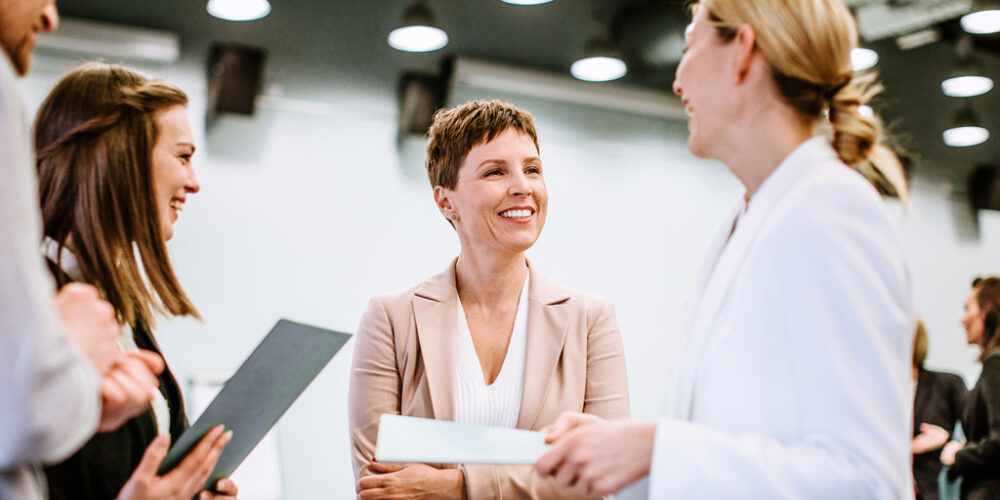 Hiring events provide an effective and efficient opportunity for companies to connect with potential candidates face to face and they go beyond the limitations of traditional recruitment methods. Over the years, we've been told that hosting successful hiring events has become more challenging. At Nexxt we've been listening, we understand your challenges, and we are excited to provide the tools you need to make your hiring event a success. Typically, hiring events are used to hire a lot of people, quickly—but if you don't resolve the six common challenges, you'll likely struggle to succeed.
Below are the six most common challenges when it comes to hiring events, and solutions to address them.
The Struggle to Quickly Get the Word Out. Once an event is scheduled it is now time to get materials and assets together to promote your event. After booking the venue, whether it is an in-person or virtual event, it is time to start creating a way for attendees to register. This is usually in the form of a landing page or website, but you may not have the technical ability to do this yourself. If you don't, it's not a problem! There are resources out there (including Nexxt) that can create professional looking landing pages, links, and confirmation messages in the matter of minutes.


Only Want to Promote Your Event to Your Audience. Have your own audience that you want to invite to your hiring event, but not the technology to create your landing page and manage your RSVPs? Not a problem, Nexxt's platform allows you to create your landing page and promote it to any one you want. Yes, you read right—anyone!


Attendees Are Unorganized. Want to further qualify and organize your attendees? Include screener questions when attendees register so you know a bit more about what they're looking for and what they can offer, so when you meet candidates at your hiring event, you can make the most of the meeting. Plus, with real-time reporting you can see who has registered, changed their status, and share the latest with your team.


Candidates Drop Off After RSVP-ing Yes. Nurture your relationship with your attendees before and after your event by having the ability to email candidates one-on-one or send a group message through the dashboard to share important information about your event or company.


Limited Candidate Reach. You can use Nexxt for as much or as little promotion of your event. If you don't have event marketing expertise, our team can help with everything from campaign guidance to self-service alternatives—we have options for companies of all sizes. And like we said before, if you have your own audience to get the word out to great and if you don't and you'd like help marketing your event, you can leverage Nexxt's promotional channels to effectively engage with targeted candidates in the Nexxt ecosystem. Through email and text campaigns and network sponsorships—we'd love to make sure your hiring event is promoted to the right audience.


Too Many Places to Manage One Event. Nexxt is the only platform where you can access the software to create your hiring events landing page, manage your candidates, and promote your event to the right audience using multi-channel recruitment marketing through an all-in-one solution.  


Nexxt has created the technology to solve these challenges. We can help companies of any size, publish their event, promote it to a qualified audience of their choice, and manage the event to make it a success, all within one unique platform.
Understand how Nexxt's Hiring Events stand out from the competition.  
Nexxt is a recruitment media company that uses today's most effective marketing tactics to reach the full spectrum of talent – from active to passive, and everything in between. Learn more about hiring with Nexxt.