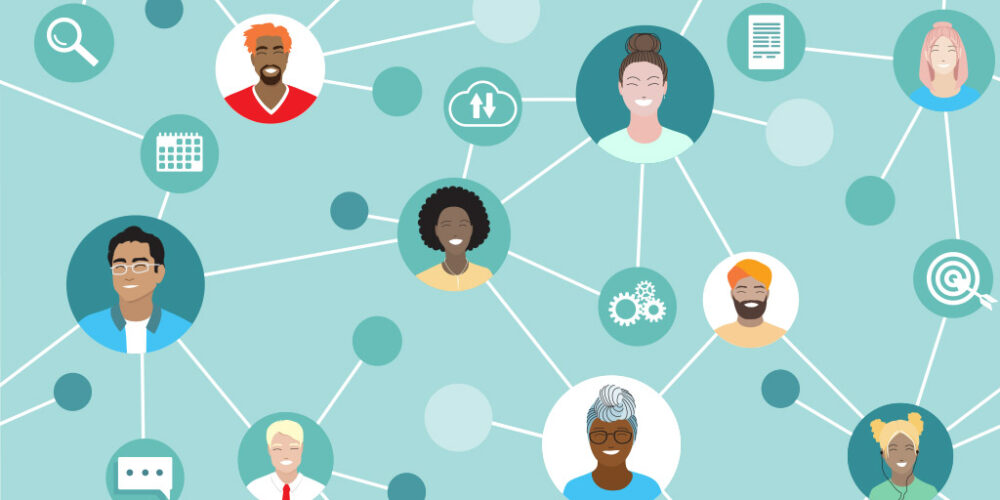 As you may be aware, talent communities are channels through which recruiters like yourself can cultivate a growing pool of candidates who have a specific skill set, educational experience, professional experience, or interest in your company. These are candidates who may not be hired immediately once submitting their resumes to you but are in your peripherals if a position opens within your business that fits the candidate's skill set.
Making the Most of a Talent Community
By using a candidate relationship management (CRM) system, you can send newsletters, texts, videos, photos, and other forms of media to keep candidates interested in your business, even if there are no open positions available for them to apply to at the current moment. Many CRM systems used for cultivating talent communities allow for individuals to submit their resume and relevant experience so that you have a database of who is interested and who has the skill set to match any positions that may open. When positions within your organization open, you'll have a pool of candidates interested in working for your organization and they have a baseline of what your company is about, and in turn you will not have to rely solely on job postings.
This allows for your company to build relationships with people, as well, as you have control on what content you share with your candidates and how you grow these relationships. Consider sending out newsletters that share your company's culture, stories from employees, and any exciting news. Engaging with your audience will keep them interested.
The Value of a Talent Community Today
In the current climate of employment, candidates may be more uneasy about changing jobs and businesses have paused active recruitment. However, talent communities are wonderful for keeping future candidates knowledgeable about your company. In fact, in a recent survey 84% of job seekers said they're interested in joining a talent community. In other words, even if you don't have any open positions available now, when you do have job opportunities, you'll already have a candidate pool to pick from for your next open position. You'll also know that those candidates are very interested in your company, creating an opportunity for you to get to know the candidate before the job interview.
Since you have access to candidates resumes, you also have a way to choose an ideal candidate for a position based off their skill set. Talent communities are a great way to cultivate relationships with people interested in your company and make the recruitment process so much easier. With a growing interest in joining talent communities from job seekers, now is the perfect time to create a talent community or further invest in any your company has already created.
Nexxt is a recruitment media company that uses today's most effective marketing tactics to reach the full spectrum of talent – from active to passive, and everything in between. Learn more about hiring with Nexxt.
This article was written by Michaela Coll.
Michaela Coll is writer, editor, and consultant. During her free time, Michaela likes to write poetry, blog posts, and creative short stories, some of which you can find on her Linktree. When she's not writing or reading, you can find her snuggled up with her cats or dogs.