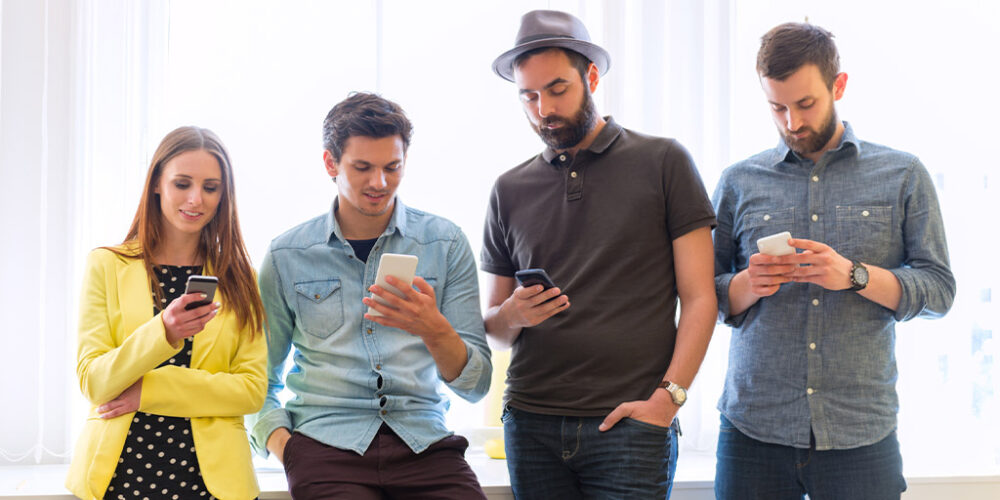 We are reading stories all over the place that companies are having a hard time hiring. We recently read that at Qantas Airlines in Australia, they're asking executives to volunteer three days each week to perform the duties of baggage handlers, because they can't find enough people.
If your company is struggling to find talent, perhaps you're looking in the wrong places. Have you considered sending a texting campaign to inform candidates about your opportunities? With 300 million cell phones in the United States, targeting candidates on their phones is the way to go.
In a recent survey conducted by Nexxt, 99% of job seekers said they're on their phones everyday (no surprise there) and three out of four job seekers use their phones as part of their job search process.
So, how does it work?

Well, Nexxt has more than 12 million jobs seekers who have subscribed or opt-ed in to receive text messages about job opportunities. We follow strict guidelines to ensure only those who want to receive texts about jobs, receive them, and we make sure our clients follow our best practices. That results in our text messages having a 97% open rate! Yep, that's a lot of people who could see and acknowledge your message.
And texting as a form of communication with recruiters continues to explode, so if you're not incorporating it as part of your recruitment strategy, you better believe your competitors are. Just four years ago, text messaging as a preferred form of communication between recruiters and job seekers resonated with 30% of job seekers, now it's up by 10 percentage points (40%), and 78% of job seekers said they would like to receive text messages about jobs.
Additionally, we're always talking about those key performance indicators and how can we improve those numbers. One of those numbers is time to hire. We want positions to be filled quickly with the best people. Well, texting can help with that. 89% of job seekers said they would be more inclined to apply to a job if the apply process was simple—like replying to a text message. With the majority of the workforce being made up of Gen Z and Gen Y (Millennial) workers, it's most likely that the preference towards texting will only continue to grow. In fact, 53% of Gen Z job seekers and 57% of Gen Y job seekers are likely to apply to a job from their phone, instead of their computer or tablet.
For more information on how texting and the use of smartphones as part of the job search process, check out Nexxt's latest Infographic, Welcome to the Phone Zone.
And for more information on how you can incorporate text messaging into your recruitment marketing strategy, regardless of the number of hires you need to make—small businesses and enterprise businesses have all benefited from this tactic—here's a link to learn more about Nexxt's Text2Hire solution.
Nexxt is a recruitment media company that uses today's most effective marketing tactics to reach the full spectrum of talent – from active to passive, and everything in between. Learn more about hiring with Nexxt.