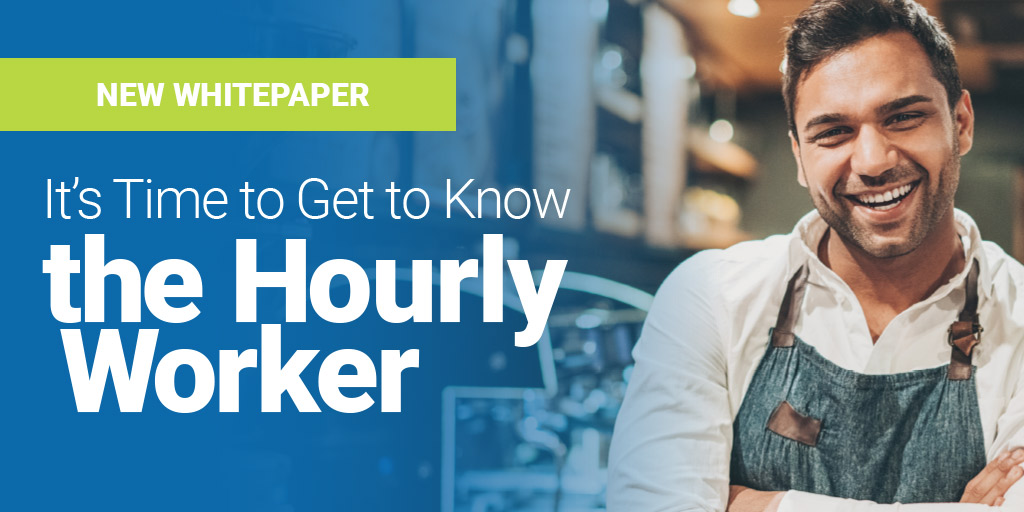 Survey reveals how hourly workers feel about searching for jobs at the moment, the types of jobs they're seeking, and what they are most enticed by when it comes to job offers.
Nexxt, a talent solutions technology company, recently announced the results of a national survey of more than 1,200 job seekers which revealed what hourly workers want, the types of hourly jobs that are the most desirable, and who is most likely to search for an hourly job.
According to the survey, a little more than half of hourly workers (52%) said they are actively looking for a job, while 45% are passively looking, and 3% are not looking at all. Hourly workers seem to be reevaluating their priorities at the moment, as 48% are not actively looking for new opportunities—although a pay check is still the primary motivator (40%) to entice an hourly worker to make a move. The next major reason workers are drawn to a new hourly position is the chance for career advancement (22%), followed by the promise of a better work environment (11%). Survey participants said the most desirable hourly jobs fall in the Clerical & Administrative field, followed by Manufacturing & Production, Hospitality, Delivery Drivers, and Retail. Hourly workers span all levels of education with 33% of survey respondents holding a bachelor's degree.
"With such a variety of people interested in working an hourly job, it's remarkable that it's so challenging to find talent at the moment," said Andy Katz, Chief Operating Officer at Nexxt. "But it is understandable that hourly workers are being choosy when it comes to employment options and they're taking a step back to assess what they want to do. In parallel with this step back, employers are trying to pivot to quickly improve the quality of hourly jobs after such a historic moment in the American labor force. Right now, we are experiencing a great shift and Nexxt is focused on helping companies deliver their message and content through a variety of channels to connect with the right candidates at this significant time."
Additional findings from the survey show:
85% of those surveyed said they've worked an hourly job at some point in their life, so they're no strangers to what they entail.
75% of hourly workers surveyed said they cannot cover their current expenses, yet 67% of hourly workers said they earn at least $16 per hour.
Baby Boomers (45%) make up the majority of hourly workers, followed by Gen X (34%). Baby Boomers are working longer to have more financial security after seeing their retirement account balances decrease during the Great Recession.
Top three priorities for job seekers at the moment include salary, job security, and health and safety. After years of not having a voice, hourly workers are not just taking any job.
Hourly workers use both computers (54%) and mobile devices (45%) when it comes to searching for jobs. It is crucial that the job search experience works on all devices.
For more insight into why it's challenging to hire hourly workers at the moment, Nexxt has crafted an in-depth whitepaper that may be of interest. Access it here: It's Time to Get to Know the Hourly Worker
For a more visual representation of who the hourly worker is and what they want, check out Nexxt's Infographic: Who Is the Hourly Worker?
Nexxt is a recruitment media company that uses today's most effective marketing tactics to reach the full spectrum of talent – from active to passive, and everything in between. Learn more about hiring with Nexxt.