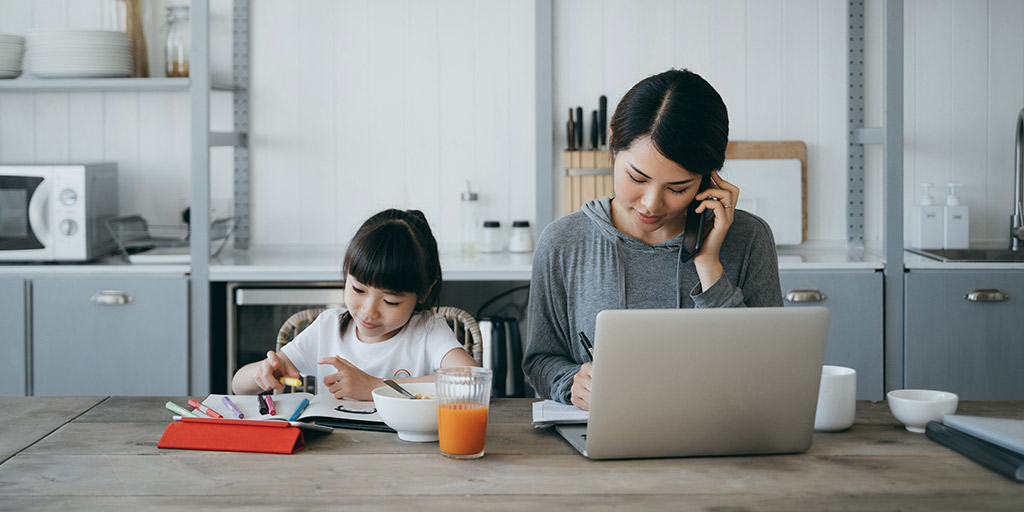 Even though it's now January, it's impossible to Men-In-Black zap ourselves into thinking that last year didn't happen. Proof positive—I'm writing this in December of 2020, knowing that this will be published sometime in the future. "Those who forget the past are doomed to repeat it"—that's an old adage my mom loves telling me, and I think we're all in agreement we'd rather not repeat 2020. Auld Lang Syne translates to "for the sake of old times" – so, for Auld Lang Syne, what lessons did we learn in 2020 that will help us thrive in 2021?
1. Flexibility – Our 9-5, 40-hour work is now maybe 6-8, 10-2, 8-10. We might be going into an office part time, and working from home the other part. We might be collaborating in a Google doc instead of around a conference table. We were flexible with how we adapted to these new changes, so when we start peeking out our heads in 2021 as the fog clears and restrictions are loosened, we'll find ways to be flexible once again as we establish yet another "new normal" in a post Covid-19 world. This year taught us to expect the unexpected, and we'd all do ourselves a lot of good if we didn't forget that.

2. Connectivity – Despite our greatest fears, our teams have been producing from afar. We've held huge brainstorming sessions via Zoom, we've even stopped awkwardly waving when we're done—(okay, some of us still do it). It was a little uncomfortable at the beginning, but we've found that we were running smoother than anticipated. Once we mastered that skill, we started interviewing, and hiring, and training new folks! All without bringing them into the office to meet the team in person, without shaking their hands, and you know what? It's great to have them on the team. We're likely going to be expanding our connectivity into 2021—but with what we've learned this year, maybe there will be less reminders that "You're on mute!" and "Can everybody see my screen?"
3. Inclusivity. At this point in the game—Diversity & Inclusion programs should be an integral aspect of our 2021 plan. 2020 brought into sharp focus the inequities in our country, our neighborhoods, and our workforces. We've needed to face difficult topics with our own mindsets, and our friends, family, and colleagues. We'll need to continue to push that growth – it's not a checkbox on a to-do list. It's a new norm we welcome with open hearts. The lessons we learn should direct new and innovative strategies of how we reach our clients and our candidates, and how we present our brands.
4. Resiliency. This year was pretty heartbreaking. Some of us lost loved ones, some of us lost jobs, some lost wages, we all missed out on events large and small. We adapted, we asked for help, we leaned on family and friends when we needed to, and now here we are at the beginning of 2021. We're tougher, we're more willing to ask for what we need to succeed, and we're ready to use that again. While we don't like hearing the words "unprecedented times" anymore, we rose to the occasion with unprecedented strength.
5. Creativity. We changed our entire marketing strategy in a month last year. We came up with new ways to target the same clients when the old methods didn't work. We supplemented, we reimagined, we completely re-tooled entire strategies. And we got smart about it too. The entire world, half trying to learn a new tiktok dance, the other half doomscrolling, became a key marketing target—catching those eyeballs on social media, and recruiting potential candidates and clients alike. If 2020 was like no other, 2021 will assuredly be more of the same—unpredictable. We're going to need to stay creative. We've mastered it, so let's keep the momentum going.
At the end of the day—I hope we're all really proud of how we handled the last year. Those lessons were hard to learn, and we're all going to be better marketers, recruiters, and human beings for having learned them. Now let's tak' a cup o' kindness yet, for auld lang syne.
Nexxt is a recruitment media company that uses today's most effective marketing tactics to reach the full spectrum of talent – from active to passive, and everything in between. Learn more about hiring with Nexxt.