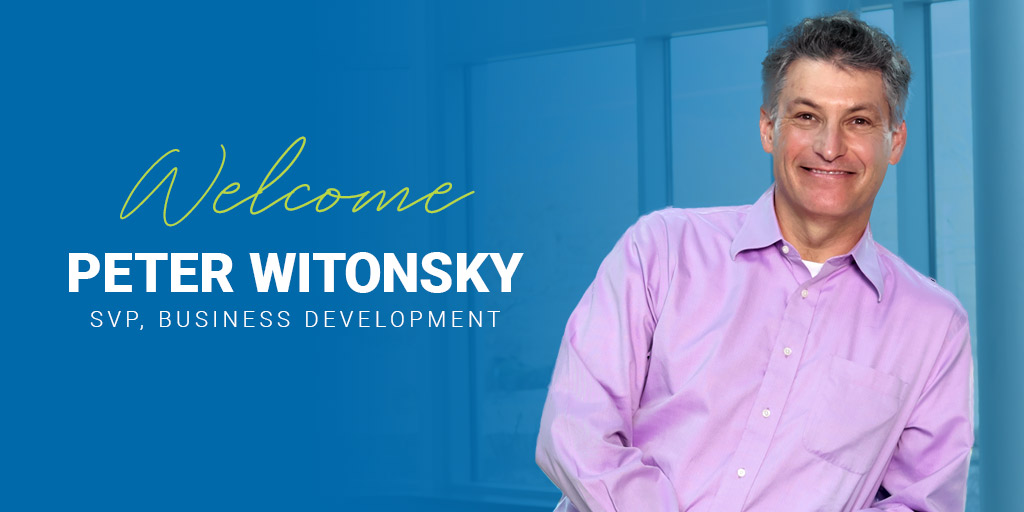 We are excited to announce that Peter Witonsky has joined Nexxt as Senior Vice President of Business Development. With a career spanning 20 years as a leader and corporate executive with an emphasis on client relationships, new business development, and revenue generation, Peter will bring his expertise to Nexxt to lead the sales team in delivering an exceptional customer experience and advancing Nexxt's enterprise sales objectives.
"I'm very excited to have Peter joining us at Nexxt," said Andy Katz, COO of Nexxt. "His thoughtful approach to business, his exceptional leadership experience, business acumen, and passion to set and achieve goals make him a valued addition to the Nexxt team. As we gear up for a new year, I am thrilled that Peter will be taking the reins when it comes to sales, business development, and strategic alliances and I am confident that the rest of the Nexxt team, as well as our clients, will feel the same way."
With a strong background in the health technology field, Peter previously served as Senior Vice President of Corporate Development at Jellyfish Health, a platform that helps care facilities deliver unified, convenient digital experiences and President of iSirona, a provider of medical device integration solutions, where he grew revenue and clients exponentially over a five-year period leading to the sale of iSorona. Additionally, Peter sits on two boards, has been a mentor within the DreamIT Ventures program, and owned and operated a Sun & Earth, a nationally recognized Natural soap manufacturer.
"I am very excited to be joining the Nexxt family. I look forward to learning from our clients and team, sharing my expertise, and helping to ensure that Nexxt continues to be a key player in the hiring space," said Peter.
When he's not leading his team to success, Peter enjoys spending time with his family, reading, and playing golf. He earned a BA in English from Denison University.
Nexxt is a recruitment media company that uses today's most effective marketing tactics to reach the full spectrum of talent – from active to passive, and everything in between. Learn more about hiring with Nexxt.