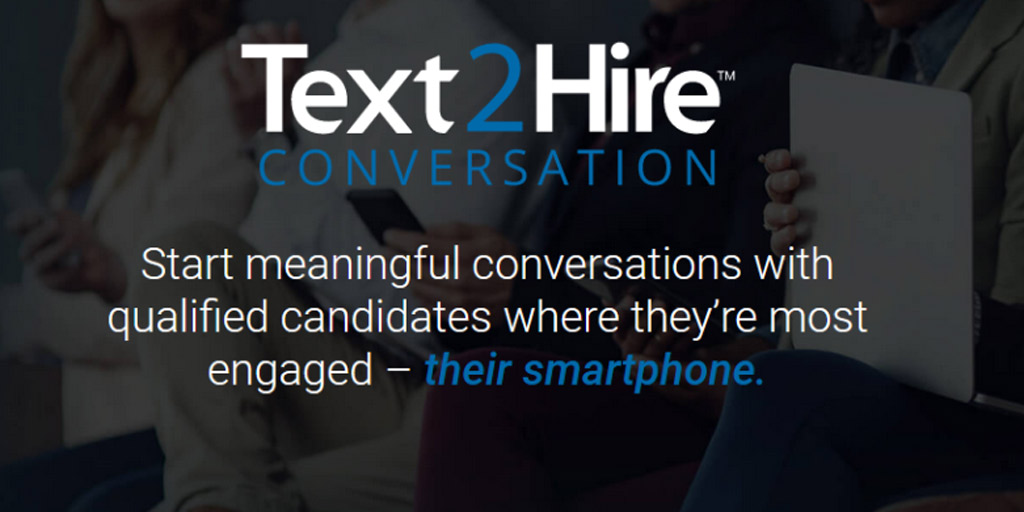 We at Nexxt are excited to announce a software upgrade to our Text2Hire Conversation product!
According to a survey, only 14% of the workforce is actively looking for a job, but 73% are open to receiving new job opportunities via text message. Nexxt's Text2Hire Conversation allows clients to start dialogs with targeted groups of candidates pulled from the more than 8+ million in-demand job seekers who have opted-in to receive text messages about new opportunities and other career information from employers through Nexxt.
"A conversation via text message to a very targeted group of candidates has proven to be an extremely effective recruitment solution," said John Krautzel, Vice President of Marketing at Nexxt. "The enhanced Text2Hire Conversation solution allows employers to instantly engage in a two-way discussion with candidates, both active and passive, who have the skills and experience to successfully fill in-demand positions."
Text messages sent through Text2Hire Conversation have a 99% delivery rate and an 8% average response rate. The entire texting process is managed within Nexxt's software platform which allows employers to easily engage in meaningful discussions with candidates. Additionally, clients don't need to have their own list of candidates to target, Nexxt's software supports the whole texting process from finding an audience, scheduling the initial text message, and reporting on the campaign performance. As candidates engage with clients, the upgraded platform also allows clients to view candidate resumes in real-time.
New product features allow clients to:
Set-up an unlimited number of custom auto-responses based on keyword
Filter responses by message status or favorite candidates
Receive multiple user access for each campaign to help manage high message volume
Download all campaign messages and contacts
For those hiring in competitive industries, text messaging could be the game changer needed to engage and secure top talent. In fact, a leading healthcare client and their recruitment advertising agency, KRT Marketing, saw a 56% average response rate for their texting campaigns targeting nurses in challenging locations, such as rural areas. Moreover, a single texting campaign to just 332 candidates resulted in five hires.
Companies and agencies interested in learning more about Text2Hire Conversation can go here: Text2Hire Conversation.

Nexxt is a recruitment media company that uses today's most effective marketing tactics to reach the full spectrum of talent – from active to passive, and everything in between. Learn more about hiring with Nexxt.