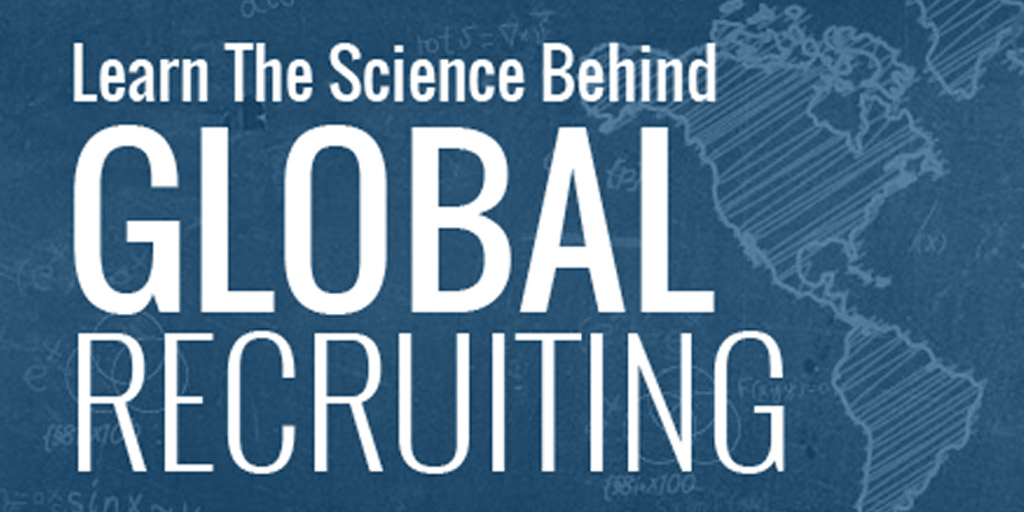 Chief Human Resources Officers and Global Heads of Recruitment are shifting their local recruiting budgets to focus on attracting international talent. Although global recruitment programs are a means to save time, money and administrative costs, they can create unique challenges. There is no "one size fits all" job marketing tactic, and often recruiting beyond borders fails to perform optimally when programs are consolidated.
Consolidating budgets is only the first step in international recruiting. Recruiters need to effectively market job seekers in their local languages, while keeping in mind the cultural motivators present in each country. In fact, a KPMG study showed that while three out of four executives believe their workforce is becoming more global, just one in four believe that their human resources teams thrive at sourcing and retaining global talent. Further, just 24 percent of executives believe that their human resources department can support their goals.

Joe Stubblebine, Vice President of Talent Solutions at Nexxt will be hosting a free, one-hour Webinar tilted "Global Consolidation: Is It Right for Your Organization" on Wednesday, March 2 from 1 pm to 2 pm to discuss how organizations can improve their global talent initiatives. Attendees will gain insight on how to:
Identify budgets and hiring plans per country
Manager language barrier, currency and conversion issues and other regulatory roadblocks
Research local markets to maximize ROI
Understand individual employment landscapes in various countries
Streamline the migration from a local to a global recruitment strategy
Manage and monitor the ROI of executing a global recruitment strategy
Nexxt is a recruitment media company that uses today's most effective marketing tactics to reach the full spectrum of talent – from active to passive, and everything in between. Learn more about hiring with Nexxt.