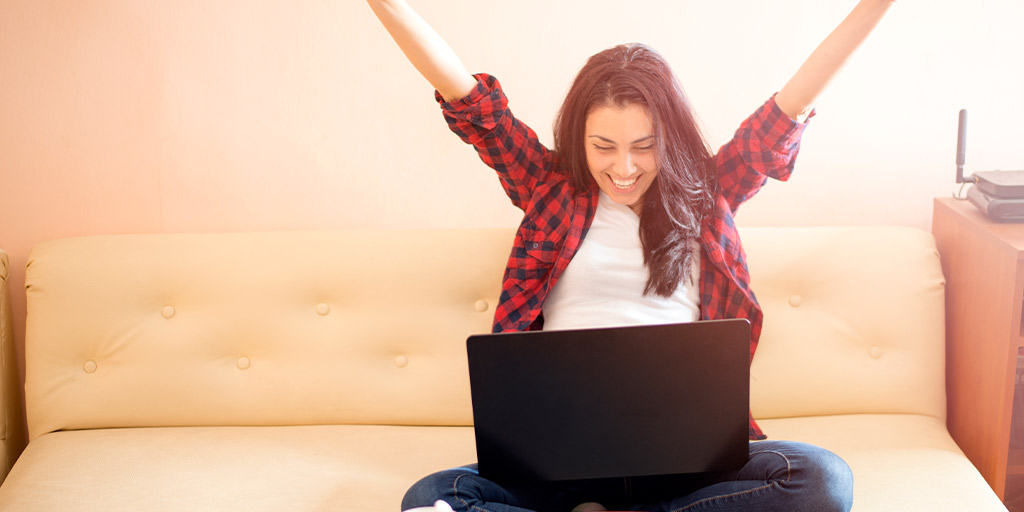 When's the last time one of your employees told you what they really thought? For Yelp CEO Jeremy Stoppelman, the answer is last week. That's when 25-year-old Talia Jane, a member of Yelp/Eat24's customer support team, posted an open letter to him, detailing her struggles to survive on the entry level salary she receives from the company. Her 2,392-word rant includes in-depth accounts of her struggles to afford food, transportation and even healthcare co-pays after spending 80% of her salary on rent in the notoriously expensive bay area. There's also more than a little overt complaining about her lot in life, some resentful mentions of Stoppelman's multi-million-dollar salary and even a request that he pay her phone bill.
Perhaps that's why she was promptly fired after the post went viral. (Although Stoppelman says no.)
There are a more than a few lessons that unhappy employees can learn from this situation about how (not) to address their concerns with upper management. I mean let's face it, if Talia is trying not to come off as one of those highly entitled, slightly irresponsible Millennials we all love to grumble about, this letter isn't doing her any favors.
But this extreme example also raises interesting questions for managers and HR professionals about the importance of employee engagement.
There's clear agreement that employee engagement matters. In fact, 87% of companies consider employee engagement a top concern, according to a recent report from Deloitte. What's much less clear is the best way to measure employee engagement – and more importantly, how to increase it.
In the case of this struggling Yelper, it seems many of the "fancy" perks that supposedly drive employee engagement were satisfied. Free healthcare? Check. Plentiful snacks? You bet. They even have a level of brand swagger that most employers can only dream of. But, it wasn't enough.
The reason seems to be two-fold. First, and most obviously, Talia wasn't making enough money to live comfortably. Whether this is due to her own poor decision-making, unfair circumstances or a combination of the two is sort of irrelevant. If your employees can't afford bread after paying the rent, they've got a serious problem and by extension, so do you. Employees that are unhappy (not to mention hungry) won't live up to their full potential on the job and they probably won't stick around too long either.
The second missing element is passion. This employee really wanted to work for Yelp, but not in the position that she accepted. Apparently she had ambitions of working in Yelp's media department but was told she had to spend at least one year in customer support before she could be considered for a move. Again, she certainly bears much of the responsibility since no one forced her to take the job for which she was hired. (Oh, Millennials…) But once you've invested in an employee, it's in your best interest to keep them feeling challenged and fulfilled, whether that's by providing opportunities for advancement, ongoing training or regular evaluations to recognize achievements in their current role.
There is also evidence to suggest that "emotional currency" – feeling valued and supported by supervisors and the company – is just as important as tangible compensation and benefits when it comes to creating engaged employees.
While we don't know what kind of relationship Talia had with her manager, her letter does recount a time when she was stranded on her way to work with no way to pay for the train. Her manager "with full concern and sympathy" (I can't tell if she's being facetious here or not) suggests that Talia drive through FastTrack and get a $35 ticket that she can pay later, without realizing that she wouldn't be able to afford that either. This experience seemed to alienate Talia even further, as she realized that management had no concept of the sacrifices she was living with on a daily basis.
Perhaps this would have been an opportunity for her manager to see this as a red flag and start some sort of dialogue about the situation, or at least give HR a heads up. From Talia's letter it sounds like she wasn't the only one dealing with tough financial conditions due to the discrepancy between her pay and cost of living, so it could have drawn attention to a larger issue with employee engagement and retention that upper management should have been aware of. You know, before it went viral.
What do you think – is this an employee engagement fail or just another example of Millennial entitlement? Have you ever dealt with employees struggling to make ends meet?

Nexxt is a recruitment media company that uses today's most effective marketing tactics to reach the full spectrum of talent – from active to passive, and everything in between. Learn more about hiring with Nexxt.