While the stock market has been on a roller-coaster ride this year, the employment market has maintained a healthy trajectory. On average, 246,000 jobs are being created each month. While there's a surge in hiring, recruiters aren't any less discriminating than they've been in the past. As a matter of fact, a recent survey by Nexxt shows that HR pros are just as thorough as ever when it comes to which candidates they hire.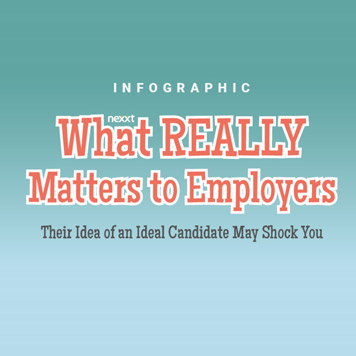 1,000 Words Paint a Picture
As the old saying goes, "A picture paints 1,000 words." Or in the case of a resume, 1,000 words paint a picture. And according to our survey data, those words better be proofread. Approximately 50% of recruiters immediately reject resumes with spelling or grammatical errors. In an age where people are increasingly reliant on technological devices to correct their spelling and syntax, this data suggests that a red pen is as useful as it ever was. Would you hire someone with a mistake on their resume?
Show Up or Don't Bother Showing Up
According to our survey data, only 11% of HR respondents are willing to hire someone who is incredibly talented but shows up to work late. This makes one thing clear: showing up on time has never been more important. Perhaps it also reveals that HR pros aren't fully ready to accept the growing trends of unlimited vacation days and flexible schedules. Additional survey findings and insights can be found here.
Nexxt is a recruitment media company that uses today's most effective marketing tactics to reach the full spectrum of talent – from active to passive, and everything in between. Learn more about hiring with Nexxt.