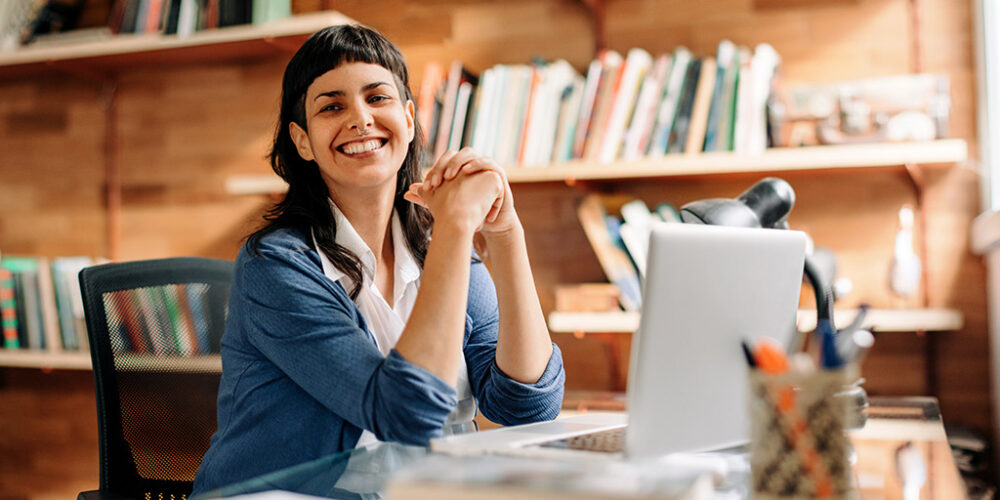 As hiring practices shift with the changing economic climate, it's important to stay positive and adaptive. While you might have fewer open positions to recruit for, this is an opportunity to dig deep and do insightful, meaningful work to find candidates that are the best fit for your company or your client. With more time and energy to devote to each hire, now is the time to form strong relationships with candidates that will last in the long run.
As we head into 2023, it's important to remember that at its core, recruiting is about helping people; whether you're helping a new grad land their dream job or matching a great candidate with a client who needed a Marketing Manager yesterday, recruiting makes a huge difference in the lives of individuals everywhere.
Here are a few positive notes to keep in mind as you continue recruiting this season:
Fewer Roles, More Time
Surveys show that recruiters spend 78,352 minutes every year on phone calls on average. That's around 25 hours per week! While we're in this unique moment in the hiring world, think of how that time can be re-allotted to have more meaningful, expansive conversations with potential hires. This extra time per candidate also allows for additional follow up calls or screening calls as necessary. Maybe you had a follow up question or needed additional time to elaborate on a candidate's experience–now is the time!
Finding the (nearly) Perfect Match
While there's no such thing as the perfect candidate, use this opportunity to do your best research while seeking out new hires. Do you ever wish you had a few more minutes to look over resumes or more hours to dig into references? Now is the time to read over the details of good resumes carefully to find the candidates who have proven experience in their field and the examples to back it up. Because on-boarding and training are such in-depth, expensive processes, this extra time to identify the strongest candidates will help pay off in the long run and contribute to higher retention rates.
Give Non-Traditional Candidates A Chance
Because you have additional time to do solid research, you can spend more time focusing on applications from a range of candidates. Normally, when you're trying to fill many roles at once, it makes sense to source candidates that have easily translatable experience, for instance, seeking a former Junior Project Manager for a Project Manager role. However, with this shift in the hiring landscape, consider doing further research into a few non-traditional candidates. Consider the pros to hiring outside your organization or industry like new perspectives and increased diversity.
So, as you approach the next few months with fewer roles to fill, remember that you have new, exciting opportunities to dig into recruiting in a new, transformative way. Changes in the hiring market present new ways to handle and approach recruiting that in turn, influence the working world as a whole.
Nexxt is a recruitment media company that uses today's most effective marketing tactics to reach the full spectrum of talent – from active to passive, and everything in between. Learn more about hiring with Nexxt.

This article was written by Rachel Ludwig.
Rachel Ludwig is an editor and writer based in Brooklyn. Samples of her work can be found at raludwig.com.