Despite an incredibly unpredictable 2020 where COVID-19 sent shock waves through the US economy, job seekers plan to search for jobs in 2021. While only 10% of job seekers said that finding a job in the new year would be easier than the year before, there's plenty of positivity on the horizon.
So, who is searching for jobs in 2021? Established Professionals (42%) make up the largest group of job seekers searching for work—with a heavy focus on full time opportunities. They're followed by Managers (17%) in search of positions that provide job security, Entry Level Employees (13%), Skilled Laborers (12%)—they're the most confident about finding a job in 2021, Career Changers make up 9%, followed by Gig Workers (2%) in search of flexibility—obviously.
To learn more about how these candidates plan to up their job search game in 2021 and more, check out Nexxt's latest infographic.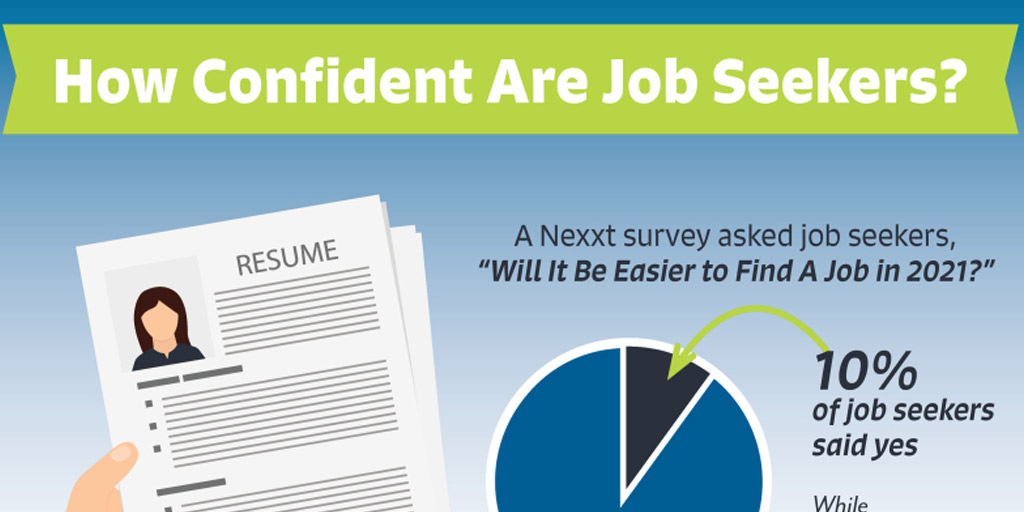 Nexxt is a recruitment media company that uses today's most effective marketing tactics to reach the full spectrum of talent – from active to passive, and everything in between. Learn more about hiring with Nexxt.