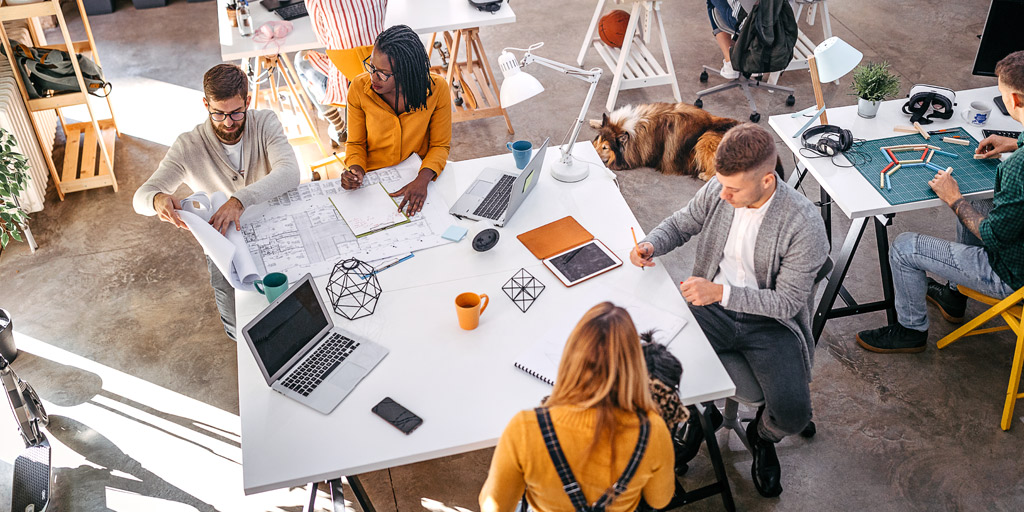 Companies that recognize the significant role talent acquisition plays in their organization have a better chance of withstanding ongoing economic climate changes.
Especially now, global economic fluctuations will continue to have notable impacts on HR strategies, especially when it comes to hiring. A conscious commitment to talent acquisition can give a company a competitive edge regardless of external forces. Additionally, companies that invest in their talent acquisition strategy have higher retention rates and a great hiring process can become a great part of their employer brand.
Yes, we understand that outside circumstances will impact a business, but when looking toward future successes—investing in great talent can be a game-changer.
There's a famous story from Hewlett-Packard (HP) in the 1940s when many organizations were struggling and letting great talent go. The founders at HP saw this as an amazing opportunity to hire these talented folks even though business was slow. Now HP is one of the US's best-known technology companies. Today, when asked about what contributed to their success, HP sites their willingness over the years to invest in talent, regardless of the external economic climate.
Take a page from HP's playbook—hiring managers should shift their strategies from "either/or" to "and". For instance, many companies have implemented hiring freezes—in this case, they're either hiring or they're not. The companies that are being strategic and are investing in their future will likely come out on top regardless of the external economic climate.
Companies that are using this time of uncertainty to build a strong talent pipeline are likely to retain a competitive edge in the future. So, if your hiring initiatives have slowed down, you still have an opportunity to engage with future employees through a talent community and when hiring picks back up, these candidates already know who your company is, what you stand for, and candidates are interested in being a part of your team. It's a win-win. By doing the work now, you're saving yourself time in the future and also investing in your organization's future success.
Nexxt is a recruitment media company that uses today's most effective marketing tactics to reach the full spectrum of talent – from active to passive, and everything in between. Learn more about hiring with Nexxt.