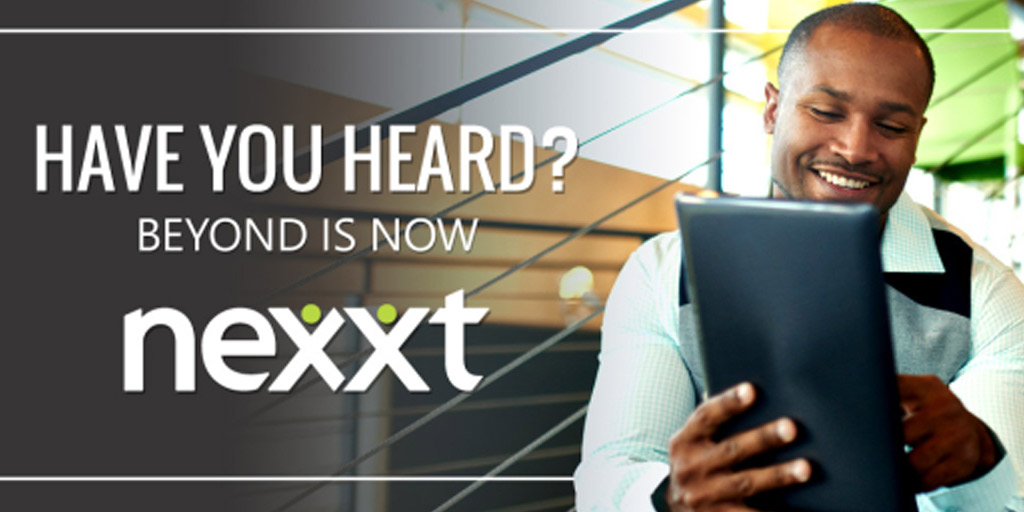 Innovating quietly and forcefully for the past 20 years, Beyond has changed its brand to accurately reflect who we are today—a platform powering recruiters across the globe.
Beyond is now
Nexxt
, a completely transformed platform that evolves with today's recruiters and today's job candidates to help recruiters go beyond job boards and see what's Nexxt:
Nexxt is Tech-Enabled. Sure everyone says that, but at Nexxt, it's at our core. Our suite of recruiting tools gives recruiters and talent acquisition professionals the ability to create customized campaigns that reach active, selective, and passive candidates. These include:
Niche promotion to reach active candidates.
Formerly known as the Beyond Career Network, the team at Nexxt has spent two decades meeting job seekers where they are. From
regional focus to industry vertical
, diversity talent pools to career stages, our network of career sites allows targeted reach and frequency. Instead of reaching thousands of candidates who aren't interested or qualified for a position, we allow recruiters to hone in on, and get in front of, those who are.
Text2Hire to reach selective candidates.
Text2Hire
, a technology that can reach targeted candidates via mobile, is our fastest growing product. It joins email and resume database access as ways to identify and reach candidates who aren't likely—or aren't ready—to apply to a job ad.
Retargeting to reach passive candidates.
People don't spend all day on career sites, which is why we use
retargeting to reach candidates
wherever they live, work, or play online. With retargeting we can get employer messaging in front of professionals faster and more often, even if they aren't looking at job today.
Backed by data.
Nexxt isn't another newbie looking to "fix recruitment". As a 20-year industry veteran, we have tons of data. Nearly 60 million candidates. 22+ million resumes. 5 million mobile phone numbers. Millions of email subscribers. Over 4 million jobs posted at a given time. This is a company that knows the hiring space, inside and out, small town to large city, from nurses to construction workers, and has successfully created the
global network of hiring solutions
.
Nexxt is a recruitment media company that uses today's most effective marketing tactics to reach the full spectrum of talent – from active to passive, and everything in between. Learn more about hiring with Nexxt.