3 Hiring Challenges for Seasonal and High-Volume Recruiters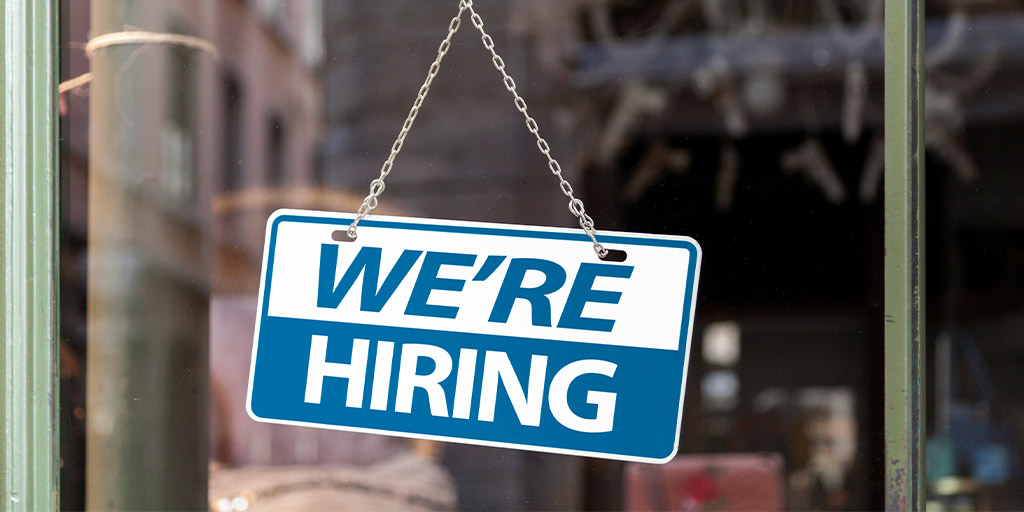 Hiring for retail is often easier said than done. When the busy season approaches, it can be difficult to find enough qualified candidates in a timely manner. That, coupled with turnover, can create a sticky situation when trying to build an exceptional team. Luckily, we've gathered practical solutions for these common retail recruiting problems.
1. There aren't enough candidates.
According to the Bureau of Labor Statistics, the national unemployment rate is lower than we've seen in years. The pool of available candidates is smaller than ever, and even smaller when you consider those jobs that require specialty skills.
So, what can you do to make sure your jobs are seen by the right people?
With so much competition for talent—job postings need to be more strategic, focused, and engaging to break through the clutter and be seen by the right people. If the job requires specific knowledge, say that in the job description, but be sure not to include so many requirements that those employees don't even exist. And consider using solutions your competition isn't—like text messaging or even retargeting.
2. Hiring fast is the name of the game.
Unfortunately, hiring for seasonal or high churn jobs is not easy. High-volume hiring is fast-paced and the response from candidates can be overwhelming. At the same time don't overwhelm your recruiters by rushing a hiring decision. A hasty decision can result in bad leads, bad hires, and a negative reputation for your brand.
But, when slowing down is not an option, how can you do the job right?
Make sure your job posting clearly sets the applicants' expectations about the job, so that only the right people apply. Then explore what technologies can support your recruitment team to work smarter, not harder. Maybe it's a new solution for attracting talent or a platform that allows you to create a talent pipeline to proactively manage your current and future staffing needs.
3. Old school hiring tactics are holding you back.
If you're still relying on archaic recruitment methods like paper applications and help wanted signs, you're stuck in the stone age when it comes to hiring. And this is especially true when you need to hire a lot of people at once. Frankly, you'll never be able to keep up with the number of positions you need to fill.
It's not that hard to make a change for the better.
There's a reason that all of these simplified, yet fancy tools have been created to make our lives easier and more efficient. To get started, here are just three things you can do to drastically improve your hiring process.
Find a system you like to track candidates throughout the process
Use the communication methods that candidates prefer
For more tips and examples to transform your hiring process when it comes to seasonal or high turnover positions, check out this white paper on how retail giants are shifting America's economy and the recruiting tactics they're using to make that impact.

Nexxt is a recruitment media company that uses today's most effective marketing tactics to reach the full spectrum of talent – from active to passive, and everything in between. Learn more about hiring with Nexxt.