Thanksgiving. . . it's a time of, well, giving thanks. A time to break bread together, and forget our differences and focus on what we are thankful for. Unfortunately, according to a recent Nexxt survey (we partnered on with Chad & Cheese), many people would avoid the family get together if they could.
Our advice? If the recently arrived European Pilgrims and the native Americans could come together to celebrate, we can as well. So Happy Thanksgiving to all the job seekers and recruiters out there. Download the PDF.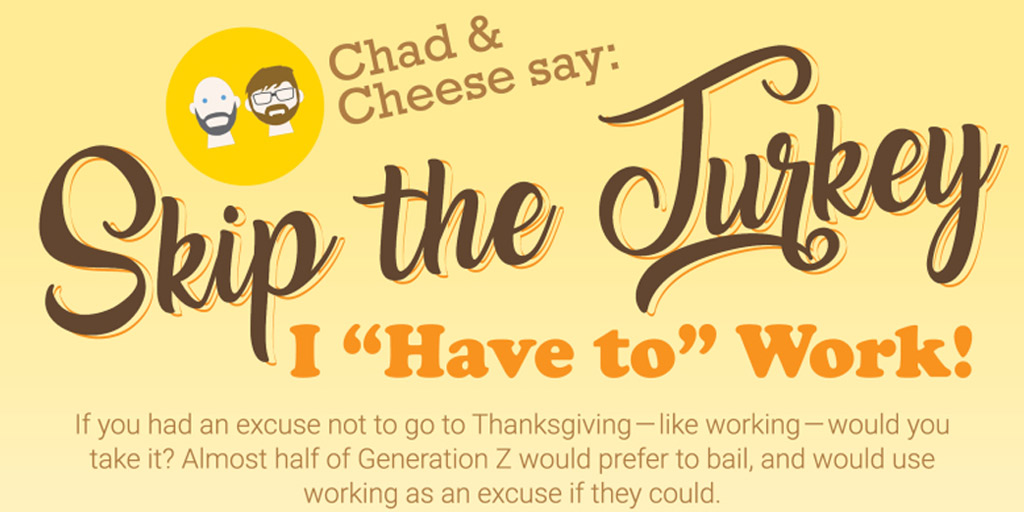 Nexxt is a recruitment media company that uses today's most effective marketing tactics to reach the full spectrum of talent – from active to passive, and everything in between. Learn more about hiring with Nexxt.