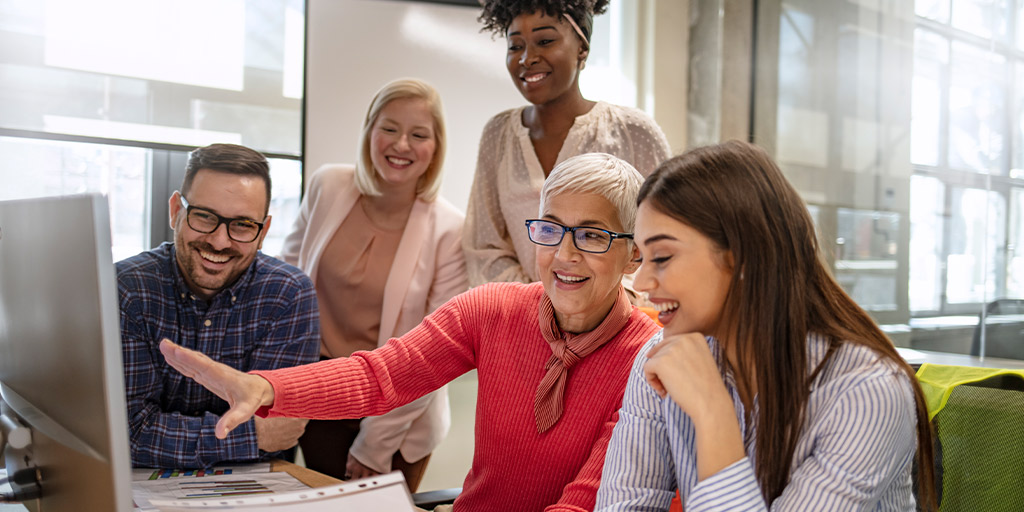 When we think of retention tools, we think of perks and benefits, we often talk about free lunches and foosball tables, but in a time when these things are now very common or not as feasible since many workers began working from home in 2020, how can a company hold onto its top talent?
And yes, maybe that foosball table is part of it, but retention really begins with a company that values and prioritizes kindness, empathy, and compassion. It's not as flashy as a game room, onsite gym, or nap pods, but let's face it—there's no harm in being kind. A simple thank you goes a long way and often costs nothing—which is incredibly budget friendly. Regardless of if you're a Fortune 1000 company or a small business it doesn't take much to cultivate a workplace based around kindness.
Kindness in the workplace can build collaboration, trust, respect, and recognition between colleagues and kindness as a leadership trait is a great company value. This includes giving positive feedback and showing appreciation to employees, respecting that employees are people with lives outside of work (if COVID-19 didn't shed the light on that, we don't know what will?), and good leaders use their power for good to lead by example and show kindness to everyone.
It is often the case that people leave jobs because of their boss, not the job. The way people are treated can make all the difference. The job may not be the most glamourous, but if employees are treated well, the retention rate—even at a not-so-great job, might be really high. Plus, retention helps with a company's bottom line. Afterall, the cost to hire is not unnoteworthy.
Yes, most organizations work to show their team they're appreciated. Whether it's through holiday parties, happy hours, free lunches, or bonus programs—these signs of gratitude are great, but are they truly showing kindness? Or are these items simply stand-ins for more authentic connections? Often time leaders are so busy they don't notice their employee's real emotions. The employee might be getting all their work done and doing it well, but they might also be sacrificing their own health and happiness to do it. Their loyalty should be recognized and offering kindness and empathy are small gestures that go a long way.
Your entire team worked over the weekend—they missed spending time with their kids, or that haircut they planned for on Saturday afternoon—give them that time back during the week to be people. These small acts show that you appreciate their efforts and you respect that they are more than just employees.
Incorporating kindness into your workplace can be easy for some organizations and much more challenging for others. Start with taking a look at your company's mission statement and understand where kindness fits in. The ultimate goal of any organization is to help or improve upon something—figure out where kindness plays a part—it's there, you just have to look for it! And most importantly, lead by example and soon enough the kindness will be trickling down and your retention rate will be on the rise.
Nexxt is a recruitment media company that uses today's most effective marketing tactics to reach the full spectrum of talent – from active to passive, and everything in between. Learn more about hiring with Nexxt.