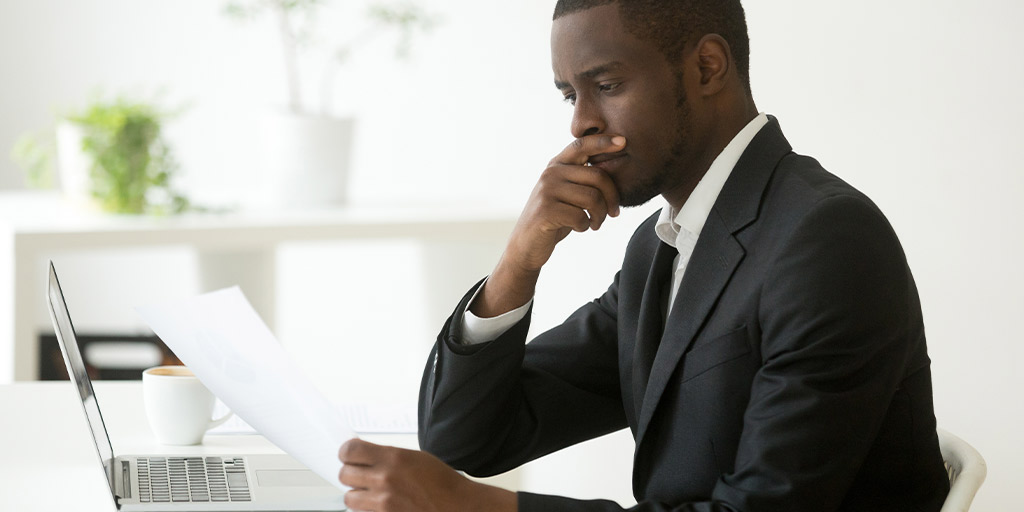 You've gone through the entire interview process and your ideal candidate has continually impressed you and made it to the offer round. You extend what you feel is a lucrative offer of employment, only to receive a polite "Thank you for the offer but I have to decline". Why did that happen? You thought you found your dream employee and they seemed eager to take the role only to turn it down in the end. Here are a few reasons why candidates may be rejecting your job offers.
Recruiting Process
How long was your time to hire key performance indicator? How many interviews did they go through? Maybe having 7 steps to your interview process isn't a great idea. How many times does the candidate have to rehash their employment history when you have their resume, cover letter and portfolio in front of you? A lot can happen in a few months and in a world where instant gratification beats patience almost every time a majority of candidates are expecting to apply, interview and get hired a month or two after the initial interview. According to Glassdoor, the hiring process takes an average of 23 days and up to 54 days for government jobs. If your hiring process takes longer than that, it is likely that your candidate could get picked up by another employer. You may need to streamline your hiring process so that it is quicker and more efficient.

Online Reviews/Word of Mouth
Google is readily accessible and if you think that your candidate isn't searching your company reviews or reaching out to current employees on LinkedIn you're sadly mistaken. Do your online reviews reflect the current work environment? If you were an employee at your company what would you say about management, the work-life balance, the pay, and benefits? Negative reviews can turn even the most desperate jobseeker away. Check your reviews regularly to see if your online image aligns with the image you want to portray to future candidates and customers.
Pay or Benefits Not Compatible
Money talks, and not only that, but benefits also speak too! Is your compensation package competitive? Thorough research on comparable salaries for the position you're advertising can ensure you're meeting the market value for that role. Your vacancy may be the opportunity of a lifetime, but if the salary is too low or there isn't a specific benefit in your compensation package it could cause your ideal candidate to pursue opportunities that can fulfill that need. It is smart to get an idea of your candidates expected compensation up front before you start that initial interview, that way if your ideas aren't compatible you don't waste time engaging in something that ultimately won't workout.
Better Offer/Counteroffer
It is highly likely that you aren't the only company your candidate is talking to. Qualified job seekers that are actively engaged in the job-hunting process may have other hiring managers that are interested in them as well. Some companies are willing to pay top dollar to bring their ideal candidate on board. Don't be discouraged. Figure out ways you can be competitive, offer non-monetary benefits if you're unable to increase the salary.
Flexibility
With the surge in remote work and the desire to become a digital nomad, a lot of candidates are turning down opportunities that require them to go into the office. Work-Life Balance is important and initially they may feel that the commute isn't a big deal but when you factor in time spent commuting back and forth to the office, the price of gas, parking, and other factors they may ultimately decide that it simply isn't worth it. This is especially true if they can find something suitable that will allow them to work from home or at the very least a hybrid schedule. If the nature of the work your company does won't allow for telework flexibility be aware that may be a turn off for candidates that prefer a more flexible environment.
Room for Growth
The intent is to climb the corporate ladder. Candidates want a position where they can learn, grow, and progress. Most don't want to stay in the same position for 30 years and why would you want to hire someone who is complacent in the same role? Jobs in the government and military facilitate promotion and growth so that an individual can map out their career. They are constantly working towards the next rank or level. Does your company provide this for their hires or is it a dead-end position? In your interview process, offer information regarding training opportunities and growth potential so that your candidate can visualize themselves with you for the long haul.
There is an abundance of reasons why a candidate may decline a job offer. At the end of the day, it boils down to the fact that something was missing for them. It isn't the end of the world if a candidate you were really banking on turns down an opportunity for employment from you. If they're open, ask them why they are declining your offer and if it is something that you have the power to change, then implement that change to attract the next candidate.
Nexxt is a recruitment media company that uses today's most effective marketing tactics to reach the full spectrum of talent – from active to passive, and everything in between. Learn more about hiring with Nexxt.
This article was written by Launa.
Launa is a writer/actress currently living in the DC area. She loves performing, traveling, trying new restaurants and mommy-daughter time with her baby girl. If you need talent or content for your project you can reach Launa at contactlauna@gmail.com.