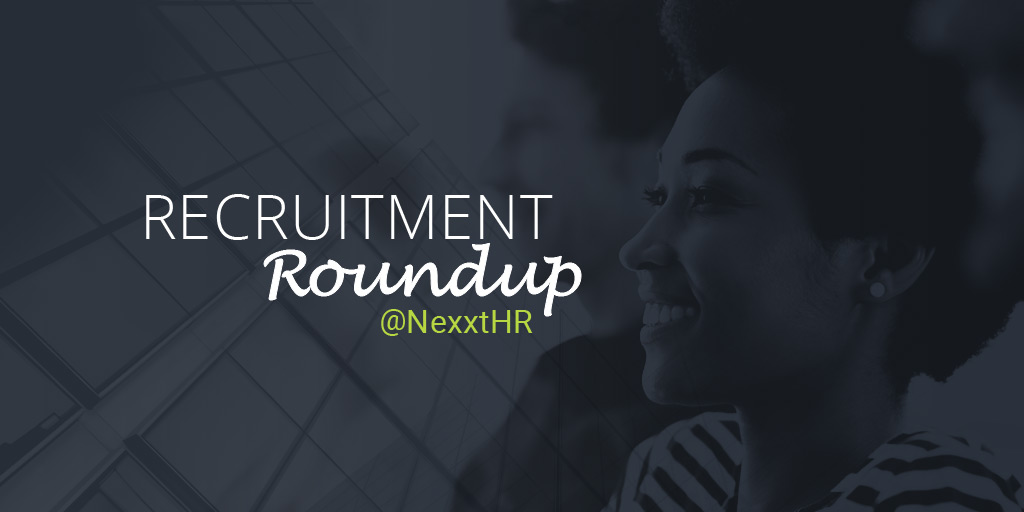 Welcome back to another week of Recruitment Roundup! This week, we're taking a look at what employees are up to in this tight labor market. From planning to quit their jobs to judging a book (your company) by its cover, it seems like the employees have all the power. Or do they? Hopefully these articles inspire you to take next week by storm! Happy reading, everyone.
Most Employees Will Seek New Positions This Year, Survey Says
Source: Fierce CEO
Three-quarters of employees in North America say they plan to look for a new job in 2018. And, with employers desperate for talent, it's easier than ever for workers to jump ship. So, what are workers looking for in a job? Knowing the answer could help you retain your most valuable employees.
Candidates Won't Ignore Bad Branding
Source: HR Dive
In a recent survey, 69% of people said that the strength of an employer's brand is very important when it comes to deciding whether to accept or reject a job offer. With it becoming more and more difficult to fill open positions, companies can't afford to ignore their employment brand.
HR: Think You're the Corporate Expert on Identifying Deceptive Liars? Wrong
Source: Fistful of Talent
HR pros think they can correctly identify deceitful behavior 75% of the time. The truth is, they're only right about 55% of the time. That's only 5% better than flipping a coin. So, what are some telltale signs to consider when trying to detect a liar?
Amazon Workers Facing Firing Can Appeal to a Jury of Their Co-Workers
Source: Bloomberg
When job performance at Amazon becomes questionable, employees are given a choice – begin a Performance Improvement Plan, quit and take severance pay, or appeal to a jury of their peers. While the third option is the latest of Amazon's experiments in managing its workforce, employees already have some doubts.

Nexxt is a recruitment media company that uses today's most effective marketing tactics to reach the full spectrum of talent – from active to passive, and everything in between. Learn more about hiring with Nexxt.