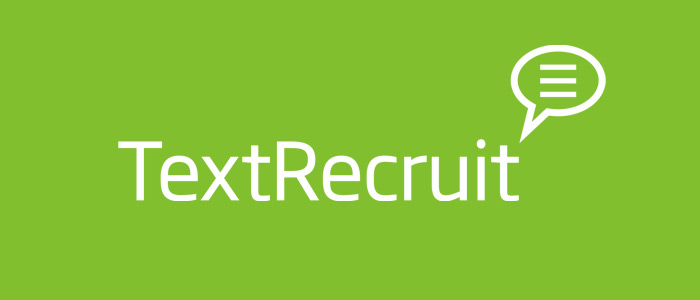 Did you know that only 14% of job seekers are actively looking for a new job? That's right all of those passive and selective candidates that recruiters and hiring managers see as unicorns or purple squirrels make up 86% of candidates. But how do you reach them? The answer is right in your hand.
Your phone! It's likely that you're reading this incredible ad doing an incredible job disguising itself as a blog for an incredible upcoming webinar on your phone. Even if you're kicking it old school and reading this on a computer or an iPad or some cool fancy device I'm not aware of you're still invited to this free webinar that Nexxt is very excited to be sponsoring.
The details are below!
Join Joel Cheesman & Chad Sowash of the Chad & Cheese Podcast and Erik Kostelnik co-founder and CEO of TextRecruit for a free webinar to hear about The Future of Text Recruiting and discover why it's becoming the best way to connect with in-demand candidates.
They'll cover:
Shifting candidate behaviors, did you know that 73% of job seekers said they want to receive targeted jobs via text messaging?
How Fortune 500 employers are using SMS.
The role artificial intelligence is playing to redefine candidate communication.
Text recruitment is here! So, join this free webinar, sponsored by Nexxt on October 17 to find out what it's all about.
Can't wait to see you all there!

Nexxt is a recruitment media company that uses today's most effective marketing tactics to reach the full spectrum of talent – from active to passive, and everything in between. Learn more about hiring with Nexxt.