Sure it's easy to say that the best places to hire candidates are in large metropolitan areas, but that's not actually the case. You can to go where the candidates are eager and are ready to for their next opportunity. So without further ado here are the easiest places to make a hire.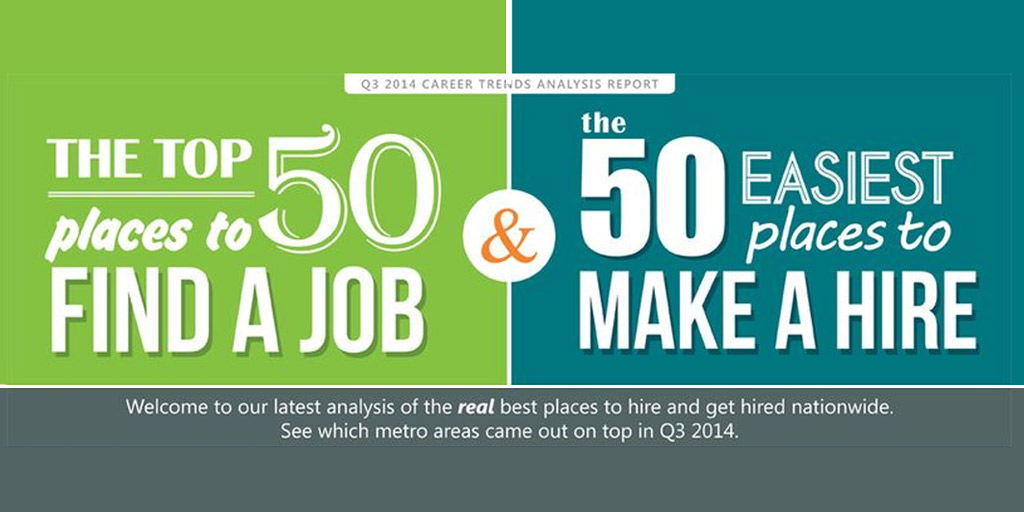 This Nexxt employment data report analyzes the top cities where you can get hired and recruit candidates compared with Bureau of Labor Statistics (BLS) Civilian Labor Numbers for the same time period.  We've also examined job posting data in relation to where the candidates are to show what types of jobs employers are recruiting for and what types of jobs candidates are searching for.

Nexxt is a recruitment media company that uses today's most effective marketing tactics to reach the full spectrum of talent – from active to passive, and everything in between. Learn more about hiring with Nexxt.