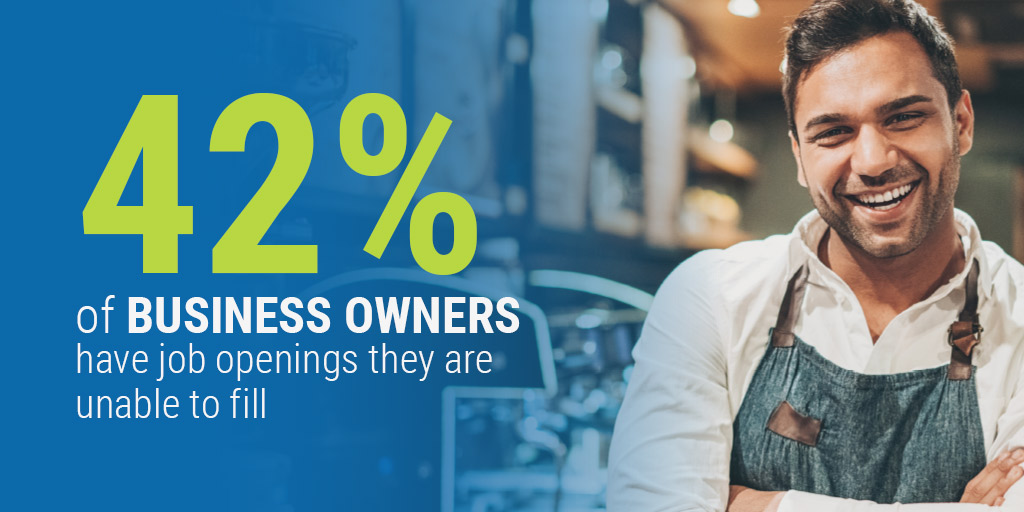 Let's agree that hiring hourly workers has always been a challenge, but it's even harder at the moment. These are the people who showed up and kept the world running while the majority of us stayed home in 2020 and beyond. As a result, these workers are no longer accepting the status quo, because let's face it—the world has changed!
We are now in an era of balance and America's hourly workers are holding the cards while businesses are understaffed. In fact, the National Federation of Independent Business (NFIB) found that 42% of business owners have job openings they are unable to fill. While many economists believed that people would quickly return to work as the country reopened and more people got vaccinated—that's not the case. Hourly workers have more confidence when it comes to finding the right job and after years of not having a voice—they're not just taking any job.
So, what does the labor force look like going forward? How can hourly jobs change to remain competitive and desirable? And how should you be recruiting at this historic moment? Nexxt's whitepaper, It's Time to Get to Know the Hourly Worker answers all of these questions. For more data and examples of how to engage with hourly workers when it comes to hiring, download the whitepaper now.

Nexxt is a recruitment media company that uses today's most effective marketing tactics to reach the full spectrum of talent – from active to passive, and everything in between. Learn more about hiring with Nexxt.