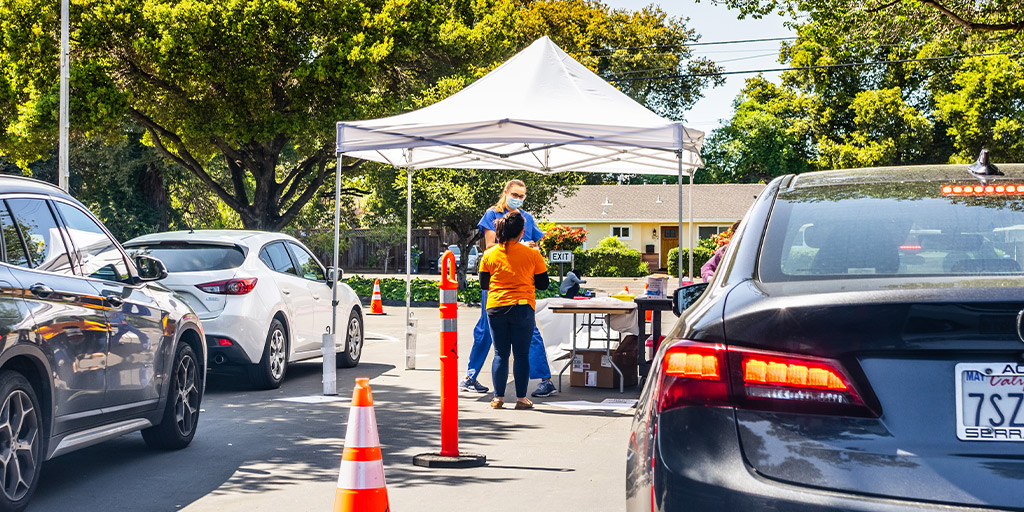 As a recruiter, you are always on the hunt for new ways to engage and attract candidates to work for your organization and attracting talent has always been challenging. Finding talent after the unexpected events of 2020? Well, that's been extra daunting, hasn't it?  But you're a seasoned professional! You know that this is a journey, not a destination.  Adding extra layers of safety measures to your hiring process was just the first step. As you wait for the world to open up, you need to keep the momentum going. As you maneuver yourself out of the woods and further into 2021 how can you think outside of the box when it comes to engaging with candidates?
1. Go virtual—In person hiring events and trade shows are still on the back burner, but you can host webinars about the future of your industry and at the same time target likely job seekers or you can host events that draw a particular skillset—like a virtual hack-a-thon to gauge the skills of engineers. The video conferencing software you're using daily doesn't just have to be used for team meetings and job interviews—you can use it in a way to help build a talent pipeline through a webinar that simultaneously creates a positive impact for your brand.

2. Go to where the job seekers are—Post on social media to get in on the conversation about job opportunities, tips, and job search hacks that can help protentional candidates. Offer to network with folks who may not have connections—even if you don't hire these people—that could be all the difference for someone who had a hard year. Knowing someone is out there that wants to put good out into the world, can be a game changer for you and for them.

3. Use the staff you have to get more of the staff you want—Have you incentivized your team properly to promote the openings at your organization? Referrals are 5x more likely to be hired and save a company thousands per hire. Up the referral fee for current employees who recommend talent and monitor the number of current employees who share open opportunities on social media. Think of referral fees as a short-term investment that will pay off big time down the road.

4. Experiment—Develop new ways to engage with the job seekers. Recently, one of our clients pivoted from in-person hiring events to drive-thru hiring events. Interesting, right? We were so excited to help them make their event a success. They used Nexxt's Text2Hire Blast Campaign to send a text message to qualified candidates to invite them to the drive-thru career event. They set a goal of receiving 100 attendees and making 30 hires. By combining targeted text messaging with creative problem solving – they doubled their attendance and made 67 offers.

5. Do your housekeeping—When was the last time you updated your careers webpage? Is your ATS a mess? Have you replied to your online reviews? If you're thinking about wild and crazy ideas to attract candidates, you first have to make sure your house isn't a mess. Make sure candidates are thanked for applying, sent emails about their application status—these little things make you look good, even if they are tedious to do. Keeping an eye on your online reviews and tweets and responding to that feedback makes you look human, even if you have to accept some criticism. Sharing an employee testimonial about what makes working for your organization rewarding will also reward you right back—showcasing the pride your team has and your recent successes will do wonders for your recruitment efforts.
Now is the time to get back to basics—CREATIVELY—and get that pipeline moving! If necessity is the mother of all invention, then this past year has made us all creative geniuses.
Nexxt is a recruitment media company that uses today's most effective marketing tactics to reach the full spectrum of talent – from active to passive, and everything in between. Learn more about hiring with Nexxt.