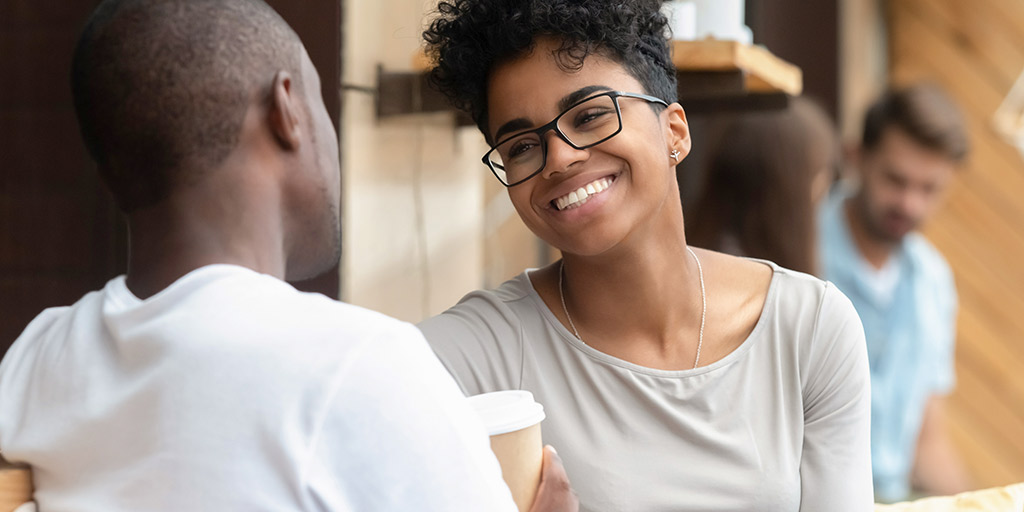 Recently, my blogging has been centered around a theme of New Year's resolutions. But what comes after the New Year? Valentine's Day. So, in the name of love, I pivot.
I'm going to call back from not too far back in my past to my dating life (ah, remember dates?). I, like many of your friends, met my partner the old-fashioned way, using an app I downloaded on my iPhone. Tale as old as time, I tell ya. Before I met Mr. Wonderful, I went out on a myriad of first dates. So, when I tell you about the "good on paper" date, I doubt any of you are scratching your heads wondering what on earth I could mean by that. He's the guy that seems to have all the right qualities you're looking for – but you meet him, and none of what you want is there.
That's what happens when your employer brand doesn't match up with your candidate experience. Your brand is the date who's good on paper. The experience you offer your candidate will decide if you're going to get dumped.
For starters – imagine you're looking through a job posting that states that your brand is really into work life balance, corporate culture, wellness programs, and you like dogs. Who's swiping right?  I would be in a heartbeat. But if during the first round of interviews you learn that you'll be chained to your phone and measured by dials and tasks and nobody is mentioning the close-knit bonds of the team, you're going to rethink our second date.
But, let's say you both seem keen enough on each other to keep the option open. The next most important impact to your brand and burgeoning relationship is communication. Letting candidates know "we'd like to see you for round 2 on XYZ day"  in a timely manner keeps job hunters engaged and let's be honest, it eases their nerves, because no one wants to play games.
All social norms aside, you have to be communicative not because it's the right thing to do, but also because this affects more than just who gets hired. A negative candidate experience during the interview process means that that person will also not recommend or engage with your product. I had an old coworker who had a penchant for dating other coworkers. He dated *a lot* of them. He ghosted *a lot* of them. He was a good on paper kind of guy – funny, cute, even had an adorable dog. But let's just say he no longer works there, and nobody has heard from him in years. You don't want that to be your brand, and more so, you don't want that to be how you treat people.
And then, at the end of the day, you might want to make this prospect an offer, or you're going to want to pass on the option. Even this part is important to your brand. I still recall with the utmost respect for the one guy who took me out to lunch, we got froyo, and then after, he kindly and calmly told me we weren't moving forward.  Was I bummed? Yeah. But do I still respect that he was a nice guy who was just being honest? More yeah. And does he still follow me on LinkedIn? Also yes. Here's where your brand gets an out – most candidates would prefer to be told they are being passed on via email than over the phone. You can thank them for their time, tell them it was great getting to know them, and then set them free to find other prospects.
To this day, it shocks me how similar dating and job hunting are – because the end result is all the same. You have to like somebody and they have to like you back. The conditions have to match up. You have to be cognizant of how you are presenting yourself to the world and your industry. Eventually, we all find out where we are supposed to be, and whether that may be finding Mr. Wonderful, or the perfect job, you can rest assured that it is out there waiting for you. If they heed my advice, they'll be more than just good on paper, and even if it might not have worked out for you, you can recommend them to a friend.
Nexxt is a recruitment media company that uses today's most effective marketing tactics to reach the full spectrum of talent – from active to passive, and everything in between. Learn more about hiring with Nexxt.