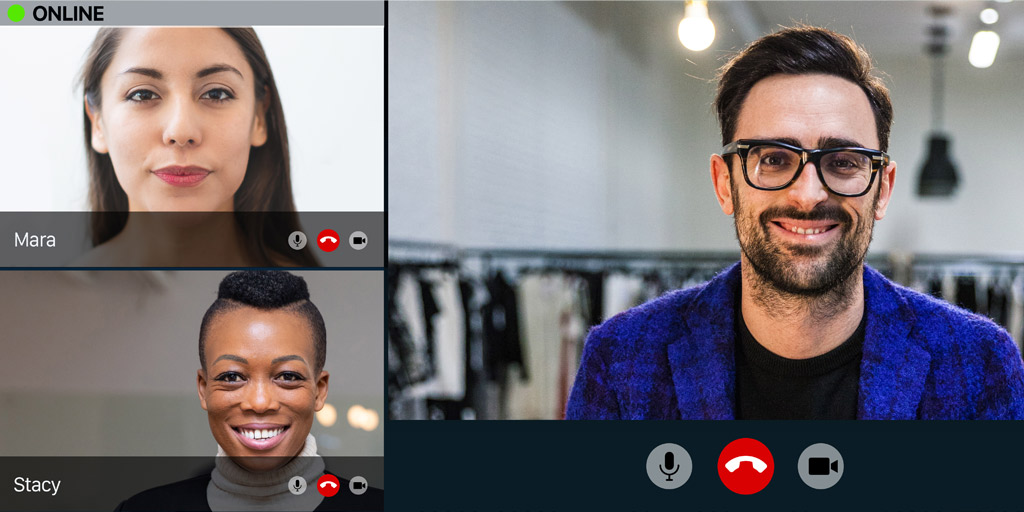 With employees having to work from home these days, many companies are getting a taste of what it would be like to have a workforce that is completely remote. If you're one of the many businesses that is considering such a transition, here are a few things to keep in mind!
1. Recruiting
Recruiting for a company with no office allows you to consider talent from all over, not just candidates within 50 miles of your office. This means that you're going to be able to select from the cream of the crop (if you properly incorporate the rest of these steps) and save time on posting jobs in different locations—one job posting that is seen everywhere should be the first step in you starting your search for talent.

2. Hiring
In Hollywood, they say 90% of the work is casting the right actor. The same is for employees in a remote company. There are several traits you can look for in a remote candidate, such as someone who regularly takes initiative, as well as someone that can prioritize their work. Also, if you're working remotely, communication skills are critically important.
3. Lay Out Specifics
What do you need and want from your remote employees? Make sure to be specific about the company culture, and capitalize on the positives that can come along with people working from home.  Is there a window of time during the day they have to be available? Many remote employees work more efficiently because they have the option to be flexible with their work hours. This allows them to work at a time where they can be most productive. It's good news for early birds, night owls—and everyone in between!
4. Tech Savvy
The recruiter who conducts the interviews should be totally up to date on the latest communication software. Even though it's virtual, in this situation, they're the face of the company.  An interview plagued with glitches can make you—and your business—look unprofessional.
5. Look Professional
Speaking of unprofessional, even though you're working from home, your attire and work space should also communicate that you mean business—literally! Unfortunately, that means you can't show up in your pajamas. Well, I guess you can wear pajama bottoms—but a dress shirt is a must!
6. Digital Meet-ups
One way to foster a sense of community when operating a remote company is to host a monthly get together via video chat. It could be something as simple as a relaxed happy hour on a Friday. You can include trivia or another fun activity to get to know one another better. If that isn't your cup of tea, send out an email highlighting an employee once a week as a way for everyone to get better acquainted with each another.
7. Social Media
Facebook, Twitter, LinkedIn, and Instagram are just a few ways to connect with your customer base, and let them know who you are and where to find you. Let them know about your company's products, values, and what's happening next. Give them a preview of what you do to attract potential clients. Personally, I love following my favorite companies and seeing how they operate!
8. Relax
Starting out, it's tempting to be a "helicopter boss" and check in with your employees every 5 minutes—they're not down the hall after all. But it's important to give them the benefit of the doubt and not hover. If the work suffers, then it's time to have a conversation, but remember—you hired them for a reason, so give them a chance to prove themselves.  This may very well be the future of work we are stepping into, so don't forget: good employees are good employees— whether at home or in an office!
Nexxt is a recruitment media company that uses today's most effective marketing tactics to reach the full spectrum of talent – from active to passive, and everything in between. Learn more about hiring with Nexxt.
This article was written by Jennifer McDowell.
Jennifer McDowell is founder and Editor-at-Large of the website www.deskofjdogood.com, where she interviews authors, artists and entrepreneurs. She enjoys coffee, swimming, and all things Jane Austen!