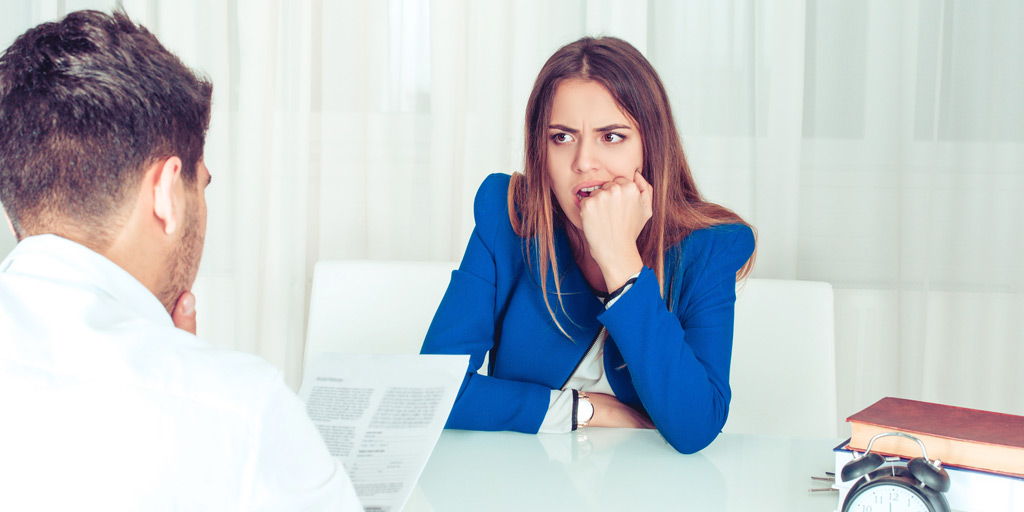 Finding the best possible candidates for a role in your company is incredibly important, and of course, interviews are crucial for this. And while understanding who to hire lies heavily on the head of the person being interviewed, there are mistakes you could be making that are turning-off exceptional workers. Here are five things interviewers do that candidates can't stand:
Behaving like the interview is a one-sided situation. An interview is a collaborative effort. If the interviewer sits back and waits for the candidate to mess up, it makes the candidate feel unsupported and unimportant. The interviewee WANTS to work with you and tell you what they can bring to the table, but that's hard to do when someone won't give them an inch. Have some rapport. Make them feel comfortable. Converse. Don't treat them like one of many and leave them high and dry because if you do, they may choose to go with a different job where they weren't treated that way.
Having to take time to scan and re-scan resumes. Do your background research. Nothing stings like spending hours preparing for an interview, only to have your interviewer constantly having to remind themselves of who you are by constantly looking at your resume. Another helpful tip is to take notes on someone's resume or portfolio so that you can ask them personalized questions for more in depth answers, and to make them more interested in working with you.
Asking generic questions. Yes, you have to ask some general questions or do the whole, "tell me about yourself," schtick, but try to make questions more pertinent to the role or to the person themselves. This keeps from having a boring, repetitive interview and allows the interviewee to delve into their background and connect it with what you're looking for.
Not communicating effectively. Tell your interviewees precisely where they need to be and at what time. If there is a wooden door to the left that leads to a staircase that leads to your office, tell them that. Don't let them stress out more than they already are. And after the interview is over, tell them when and how you will get back to them and follow-through.
Being vague in responses to questions. When someone asks about the work culture or what a day in the office is like, be honest. They are also trying to see if this job is a good fit for them, so help them to understand that. It can save both of you a great deal of trouble in the long run.
Just always remember that not only is the interviewee selling themselves as a great employee, but you're selling yourself as a great employer. Try to keep in mind what you would look for in an interview and do that. Treating someone with respect and consideration can help you land an amazing team member who fits your needs.

This post was written by Carly Naaktgeboren.
Nexxt is a recruitment media company that uses today's most effective marketing tactics to reach the full spectrum of talent – from active to passive, and everything in between. Learn more about hiring with Nexxt.