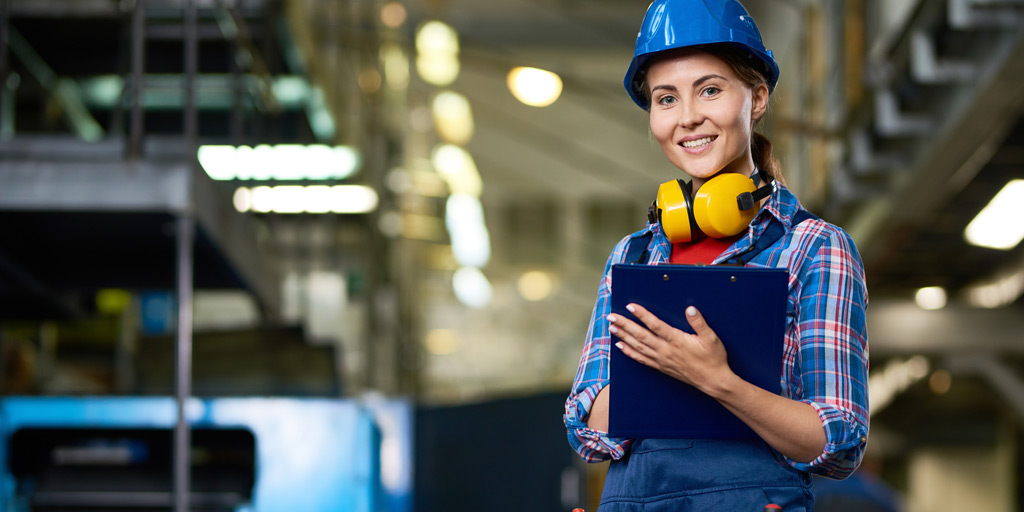 Cheerful salespeople, busy shoppers and shelves filled to the brim with products. That's what you can expect in a brick-and-mortar retail storefront. But what about what we don't see behind the scenes in a retail warehouse or distribution center? How do workers feel about their jobs there? What do they think about the future?
Nexxt recently surveyed 1,500 retail employees, including warehouse workers, to find out just that. Below, we dive into their perceptions of the retail industry and experience working in it. Here's what they had to say.
Warehouse > Storefront
If The Office has colored your idea of how a warehouse worker feels about their job, you might be surprised to learn that many are actually satisfied with their work. In fact, of the respondents who work in a warehouse, 6 in 10 even go as far as to say that they find their jobs rewarding! The same number say they prefer retail warehouse work to working in a storefront, while 24% prefer storefront and 17% prefer a call center. Of course there are challenges with any job (more on that to come), but the majority of retail workers are happy – or happy enough – with their current situation to stay.
Major Pain Points
Despite a majority of retail warehouse workers feeling rewarded by their work, it's not all rainbows and butterflies. A third of survey respondents who work in a warehouse say they don't like it, because the job is physically draining. Roughly another third are bothered by the long hours and shifts. A higher percentage, 38 percent, complain that there's little room for advancement in their current roles.
Additionally, a significant number of respondents who say they work in a warehouse feel that their job is simply that – a job. Many don't consider retail warehouse work a career, which may contribute to some feeling like they're unable to move up the ranks.
I'm New Here
The rise of ecommerce giants, like Amazon, has helped warehouse and distribution center employment increase by nearly 50 percent from 2010 to 2016, according to the Brookings Institute. Because of that, there aren't a ton of lifelong warehouse veterans. Of the respondents who work in a warehouse, a majority (53%) of respondents have been working in warehouses and distribution centers for less than 5 years. As employment continues to grow in this industry, we can expect to see more "new kids" in retail warehouses.
Fear for the Future
If you read our blog posts, you know we're pretty doubtful of the robot revolution, but that doesn't stop the hysteria. According to our survey, 54 percent of respondents believe that robots will take over retail warehouse and distribution jobs, and 63 percent think it will happen in the next 10 years! Luckily, we don't believe their jobs are going anyway, anytime fast.
Over the last few years, the retail industry has experienced a great deal of change, and the nature of retail work has changed along with it. It's no longer just about the associates you see in a brick-and-mortar store – today, warehouse workers are a hot commodity and an integral part of any retail operation. As a recruiter or employer, understanding these workers' backgrounds, pain points and thoughts on the future of the industry is key to attracting the best and brightest.
For more insight into the world of retail and warehouse workers, check out our latest whitepaper, What's in Store for Retail Workers? 
Want to get in front of the millions of qualified retail professionals? Visit hiring.nexxt.com to learn how we can introduce you to your Nexxt great hire.
Nexxt is a recruitment media company that uses today's most effective marketing tactics to reach the full spectrum of talent – from active to passive, and everything in between. Learn more about hiring with Nexxt.