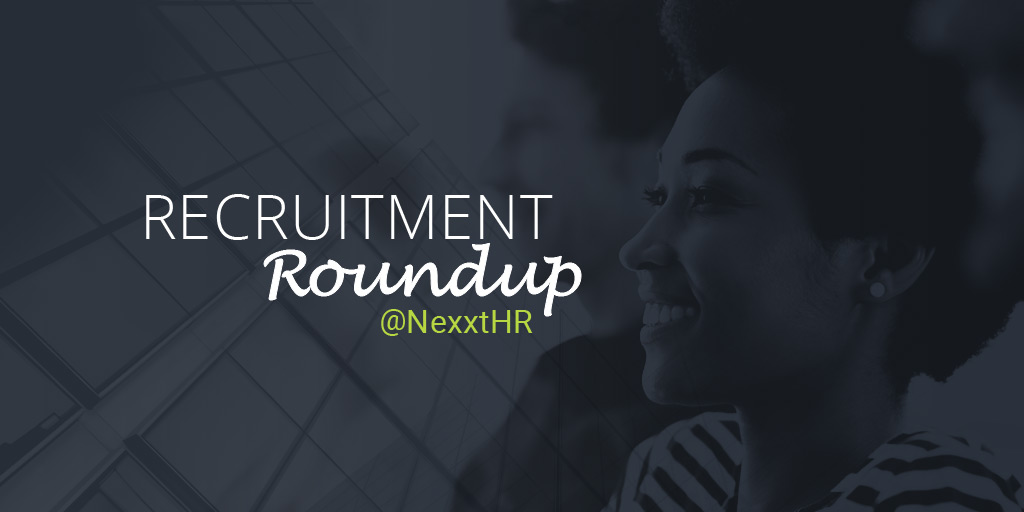 Welcome back to another week of Recruitment Roundup! It turns out, LinkedIn was a hot topic this week. Well, okay, we included some articles written last week. We think it's worth it though, and helps to complete the bigger LinkedIn picture. There's also an ironic article about robots and a cool piece on texting. Hopefully these articles inspire you to take next week by storm! Happy reading, everyone.
LinkedIn to Show 'Salary Insights' on Each Job Posting
Source: HR Dive
LinkedIn is pushing out some new updates and Salary Insight is one of them. Will this give candidates accurate information or false hope? Only time will tell. Until then, find out how they're calculating these estimated salaries.
Here's the One Big Takeaway From LinkedIn's Most Popular Job Posts
Source: Fistful of Talent
From Communications Manager at Tesla to Corporate Intern at Michael Kors, find out what made these job posts so successful on LinkedIn's platform.
A Singing Robot Factory Can't Find Enough Human Workers
Source: CNBC
Are robots making jobs or taking jobs? A global recruitment expert gets into detail about which skills companies will be looking for as automation continues to grow.
Should You Use Your Real Job Title on LinkedIn?
Source: HR Bartender
It's hard to image a situation where you wouldn't use your real job title, but one reader presents a unique situation when using a given title might not make sense. What do you think?
Text Messaging: Almost Dead or Alive and Kicking?
Source: Fistful of Talent
Believe it or not, text messaging is still growing. It has also been making its way into the recruitment space for some time. Find out how texting is an appropriate tool to use when it comes to recruiting.
(P.S. – we specialize in text recruitment here at Nexxt!)
Nexxt is a recruitment media company that uses today's most effective marketing tactics to reach the full spectrum of talent – from active to passive, and everything in between. Learn more about hiring with Nexxt.