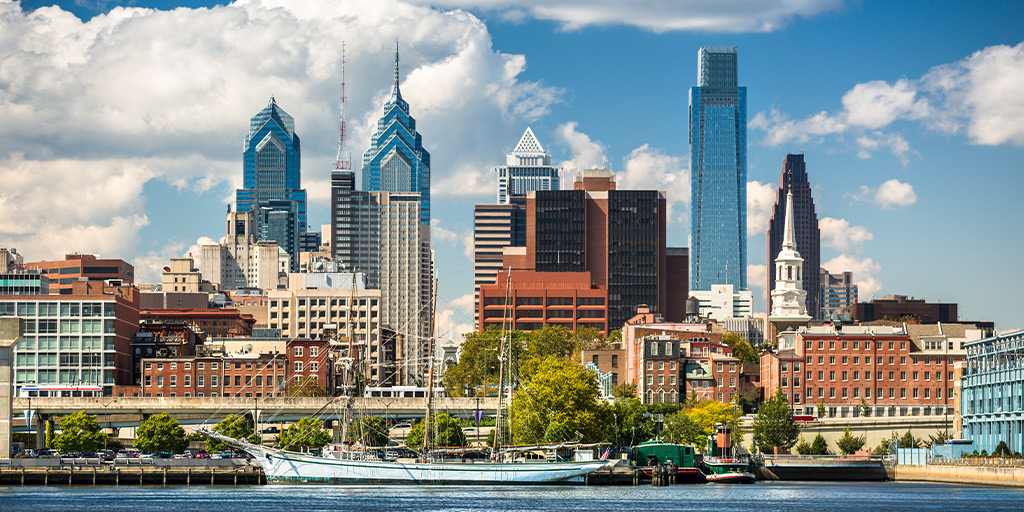 We at Nexxt are located in the Philadelphia region, and if you're not from here, you've probably heard that Philadelphians are pretty passionate people. So, we wanted to see how our city is viewed by locals, especially after Philadelphia was ranked the 25th worst city in the U.S. to find a job in 2016.
Nexxt announced findings of a recent survey, exploring what Greater Philadelphia job seekers are looking for in their next career and results reveal "culture" and "affordability" are the primary benefits of working in the region, but the area struggles to be seen as a major hub in comparison to larger East Coast cities.
After surveying more than 600 women and men, healthcare and technology are the industries attracting the most job seekers in the area, with 25% of respondents pursuing opportunities in healthcare and 17% in technology. While searching for new career opportunities, Greater Philadelphia's talent pool places the most value on "competitive pay", followed by a "positive work environment" and "length of commute". When it comes to accepting an offer, applicants consider salary first and foremost (46%), followed by the company reputation (16%) and the work hours and schedule (15%) the role would require.
A positive sign for future growth is the bevy of younger job seekers who found the region's affordability extremely appealing. Nearly 70% of respondents 35 years old or younger say the low cost of living in comparison to other cities like Boston, New York City, and Washington, D.C. impacted their decision to work and live in the Philadelphia region. The same respondents would accept earning less to live in a smaller, more affordable city (60%), noting that area employer's competitive pay offerings are the second biggest benefit to working in Philadelphia.
Even with the strong appeal of a major city with a low cost of living, Philadelphia's job market reputation suffers in comparison to other metropolitan areas on the East Coast. 63% of survey takers do not feel there are the same long term career opportunities when compared to Boston, New York City, and Washington, D.C. Specifically, respondents felt Philadelphia has:
fewer opportunities in their specific job field (58%)
more competition in their specific job field (63%)
fewer companies to work for (62%)
fewer exciting companies to work for (63%)
fewer opportunities for job seekers to learn and grow in their career field (56%)
"Philadelphia suffers from an image problem. Despite the resurgent restaurant scene and attractive lifestyle, professionals still look with envy at the opportunities in nearby metropolitan areas," said Joe Weinlick, Chief Marketing Officer at Nexxt. "Philly does have some great businesses, and added more than 46,000 jobs over the course of the last year, but we need to do a better job of promoting ourselves and the opportunities right here. Of course, if Philadelphia can seriously compete and win the new Amazon headquarters, that would give us an immediate shot in the arm."
Although results show Philadelphia's job market eclipsed by neighboring metropolitan areas, local employers shouldn't worry too much about current employees flocking to other cities. Nearly half of currently employed survey takers from the area (46%) plan to continue working in the region until retirement.
Additional findings from the survey show:
35% of Philadelphia job seekers stay in the area for non-work related reasons – a significant number of respondents keep working in the area because of their proximity to family, friends, and loved ones.
Location is key for Philadelphia employees – 28% of survey takers say having an office close to a variety of great locations and activity options is the top benefit of working in the region.
The majority of Philadelphia transplants come from other big cities – Survey takers that relocated to Philly tended to be from New York City (16%), Washington, D.C. (5%), and Los Angeles (4%).
Nexxt is a recruitment media company that uses today's most effective marketing tactics to reach the full spectrum of talent – from active to passive, and everything in between. Learn more about hiring with Nexxt.