According to a recent survey of more than 11,000 active and passive job seekers, the definition of success has changed.
No longer are we tied to one company that will take care of us in our retirement or guarantees us a salary increase for being loyal.
Today, modern workers rely on themselves to provide for their futures and with that comes something that might sound irresponsible to those who came before them, but they want to be happy.
Nexxt asked these thousands of job seekers how they define a career and what they are looking to get out of their current or next job.
So as a recruiter these things are good to know.
Check out the "This Is Not Your Father's Career" infographic here.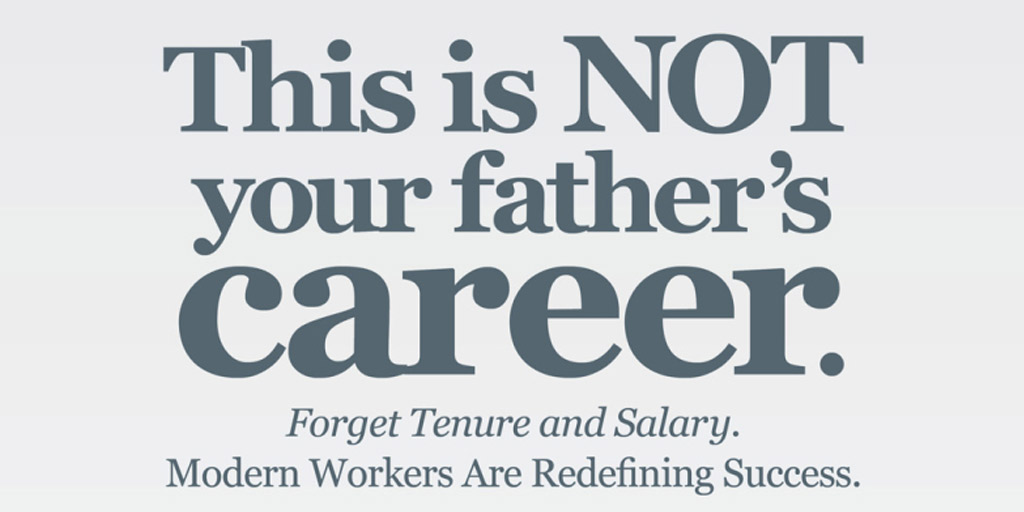 Nexxt is a recruitment media company that uses today's most effective marketing tactics to reach the full spectrum of talent – from active to passive, and everything in between. Learn more about hiring with Nexxt.