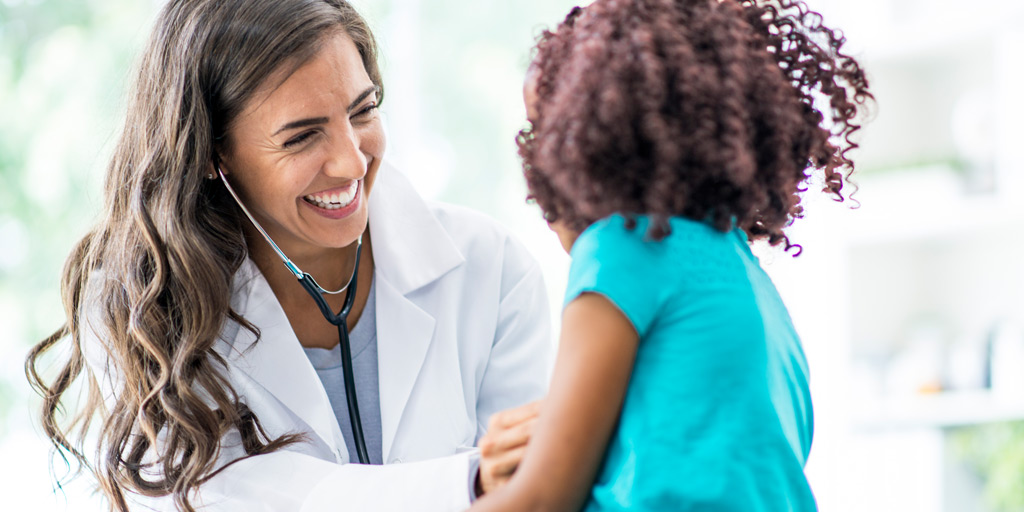 Dear Healthcare HR pros,
You have nearly 4 million jobs to fill by 2026. God speed.
That's a daunting task that requires sifting through resumes, screening calls, in-person interviews, paperwork, and precious, precious time spent by recruiters. A nightmare for HR pros in the medical industry.
While it will be a key driver in our national job market, the medical field's projected growth is turning up the heat on healthcare recruiters everywhere to attract and retain top talent at warp speed. How are HR pros and recruiters possibly going to edge out competition in this rat race?
A recent Nexxt survey of more than 2,400 healthcare professionals reveals two factors recruiters must leverage to catch the eye of qualified, in-demand talent. The math is simple:
Texting + Telemedicine Training = Healthcare Hiring Success
Here's why…
Texting is the secret weapon in securing new, qualified candidates. Everyone is glued to their phones, with over 65% of job seekers using their smartphones at least once a day to search for new career opportunities. Not to be crass but it's almost idiotic to not leverage the very channel people are using constantly, day in and day out, in the first place. We are one with our phones. Not to mention that with 4 million new jobs to hire for, text recruiting campaigns will help fill those positions faster than other recruitment marketing methods. When these campaigns are deployed, those texts receive an average open rate of 97%. 15% receive a response within an hour of the message being sent.
74% of healthcare professionals said they want to receive targeted job alerts via text. While job postings are still important, you need to get in front of active and inactive target talent to start a conversation and catch them in between Instagram scrolling.
Telemedicine is the future of healthcare and the workforce isn't ready. Defined as the practice of remote diagnosis and treatment of patients through telecommunications technology, 54% of healthcare professionals surveyed said that the adoption of telemedicine will be the biggest change in the healthcare field in the next 10 years. It's set to drastically improve the patient experience and impact how the medical sector works, from cutting down on maddening waiting room times to cutting costs on the $3,000 band-aides hospitals are providing. Medical professionals seem to agree with the sunny outlook – 80% believe it will have a positive impact on the industry.
Yet, there's a significant disconnect between the use of this new tech and workforce preparedness. A staggering 80% of healthcare professionals have not received any training on how to use and practice telemedicine. Yikes. No one trusts the diagnosis from a doctor who can't take the iPad out of selfie mode, amirite?
To even have a seat at the industry's table, employers and employees alike need to be well versed and privy to telemedicine best practices. The onus is on employers to take the first step – 76% of healthcare professionals say it is their employer's responsibility to train medical staff on the use of telemedicine. Private practices to large scale hospital networks need to offer training, educational courses and potential certifications to employees to retain current colleagues and entice new talent to join the team.  The second most popular reason job seekers in the medical field want to change jobs is for the opportunity to advance their career. Offering telemedicine training could become a recruitment tool, helping catch the eye of potential candidates and giving them the career advancement they are searching for.
The investment in properly training your workforce on telemedicine best practices and tapping into text message campaigns will pay you back for years to come and could help your HR department get ahead of a hiring crisis. Change is scary – we get it. But the rapid rise of healthcare job openings and increasingly competitive landscape means HR can't dillydally when it comes to tapping into unique hiring initiatives and offering career advancing benefits to connect with and recruit the best.
Sincerely,
Your friends at Nexxt
Want to get in front of the millions of qualified healthcare professionals? Visit hiring.nexxt.com to learn how we can introduce you to your Nexxt great hire.
Nexxt is a recruitment media company that uses today's most effective marketing tactics to reach the full spectrum of talent – from active to passive, and everything in between. Learn more about hiring with Nexxt.