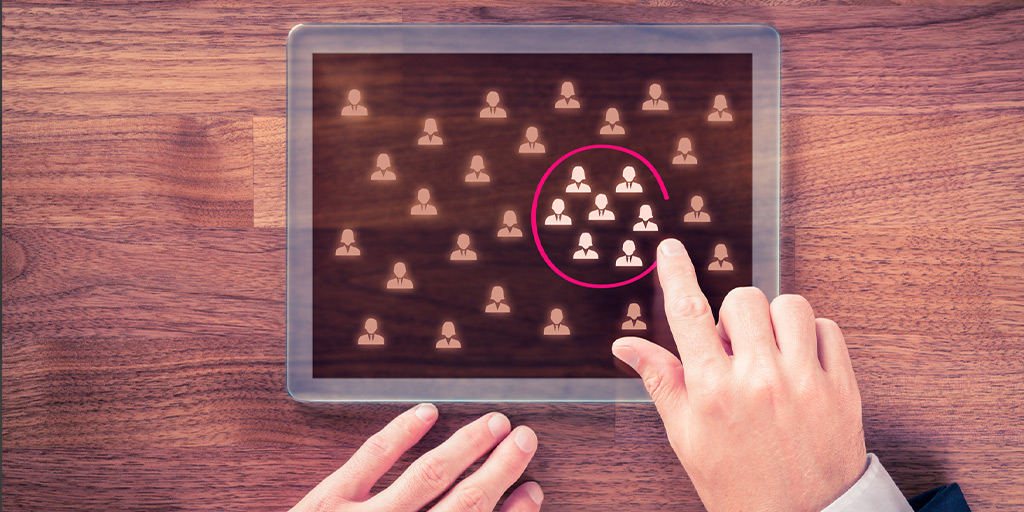 It's not breaking news that the recruitment industry is becoming more like the marketing industry. Employers are abandoning the "post it and forget it" technique and embracing more tactical plans that include multi-faceted approaches. Recruitment texting, job ad retargeting, and email campaigns are new methods being combined with traditional job postings in order to attract the best talent possible. But, how can you make sure you're using the right type of ad to motivate your audience? That's where segmentation comes in.
Segmentation has long been a marketing tactic where audiences are broken down into more specific groups. In recruiting, you can segment your audience to ensure your message and delivery appeals to them. You may use recruitment texting for candidates who you know are always on the go, like nurses. Or, perhaps you use retargeting for those who spend a lot of time on the web. This might sound like a big undertaking, especially just to hire a new employee, but segmentation can be made simple by following just a few steps.
Step One: Define your target candidate. This can be done by listing out qualities of your ideal candidate. Just keep it broad enough to target a decent sized pool.
Step Two: Research trends and issues that resonate with your targeted audience. This helps you find out what's important to your ideal candidates.
Step Three: Construct a brief to highlight key identifiers. What are some concrete traits that identify your segment? Is it important to have someone tech savvy? Or, maybe you want someone who is willing to work long hours to get results.
Step Four: Provide information that addresses your targeted candidate's concerns. If you're looking for someone technologically advanced, be sure to point out your office's up-to-date technology.
This may seem overwhelming at first, but once you see how it's done, you will see the value in segmentation. Still want more advice and further instruction? Check out this whitepaper that breaks it down in even more detail to optimize your results
Nexxt is a recruitment media company that uses today's most effective marketing tactics to reach the full spectrum of talent – from active to passive, and everything in between. Learn more about hiring with Nexxt.