op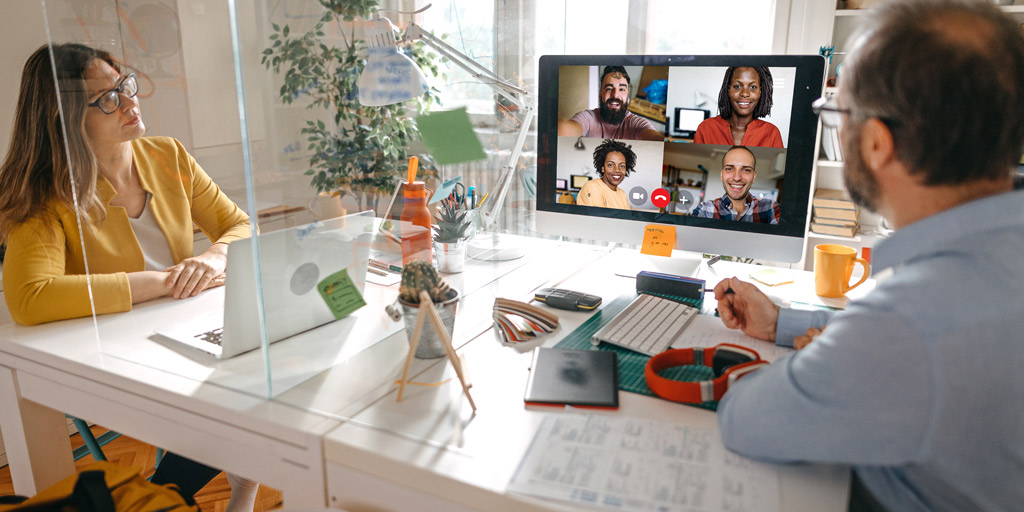 My office knows me as the open-air office evangelist. I saw our group go from a team-derived clique system to a cohesive family unit over the first month we acclimated to our open-air office, after years of being in cubes, separated by department. It was the eavesdropper in me, I couldn't help myself but involve myself in conversations being had in front of my face, and that, in turn, became team synergy, camaraderie, and a fair amount of heckling.
I do miss the heckling, to be honest, but we've all been rightfully grateful to have the ability to stay healthy and keep working apart these past few months. As states move from yellow to green, and from phase to phase, we are starting to think about how the office will change—and what, if anything, can stay the same?
I'm sure by now your facilities teams have been devising the nitty gritty, separating out your desks so you can keep your team 6 feet apart, the Lysol protocol, the air filtration systems, plexiglass partitions, the one-way hallways, temporary "in and out" scheduling…. But there's so much more to work than just that. How are we going to maneuver this new normal in the office space?
Meetings that could have been emails: We've all seen the memes saying just that. And we've all thought to ourselves "LOL SO TRUE". We can't circle the wagons in the conference room anymore, so we just put it in an email and guess what? It seems to work and when it doesn't we can hop on a call or stand six feet away and chat in person.
Take it Outside: If your office has a sidewalk, a large parking lot, a bunch of picnic tables – there's an opportunity to keep the witty banter and repartee going—outside. In the open air of the outdoors, take a walk with your team while maintaining social distance. Hash out your plans for the next project while getting your steps in.
Say it with chocolate: The community kitchen, the coffee maker, the water cooler, these areas that provide much needed sustenance throughout the day—they'll all be off limits for the foreseeable future. Coming back to the office is going to be hard enough with people packing all their own food & drinks for the day—so, put in a grocery order of individually wrapped candy and water to welcome everybody back to their cube with a treat.
Company Swag: More likely than not, you're going to have to require people to wear a mask in the office open areas. As many independent mask makers are popping up, now might be a good time to get some branded swag in mask form.
Most importantly, stay on your toes—what we expect to see happen and what will actually happen can be very nuanced and so the number one thing we all have to be is flexible. We're operating in a new normal in a new world, new ideas and new team traditions can keep your team "open" while staying in their own bubble.
Nexxt is a recruitment media company that uses today's most effective marketing tactics to reach the full spectrum of talent – from active to passive, and everything in between. Learn more about hiring with Nexxt.