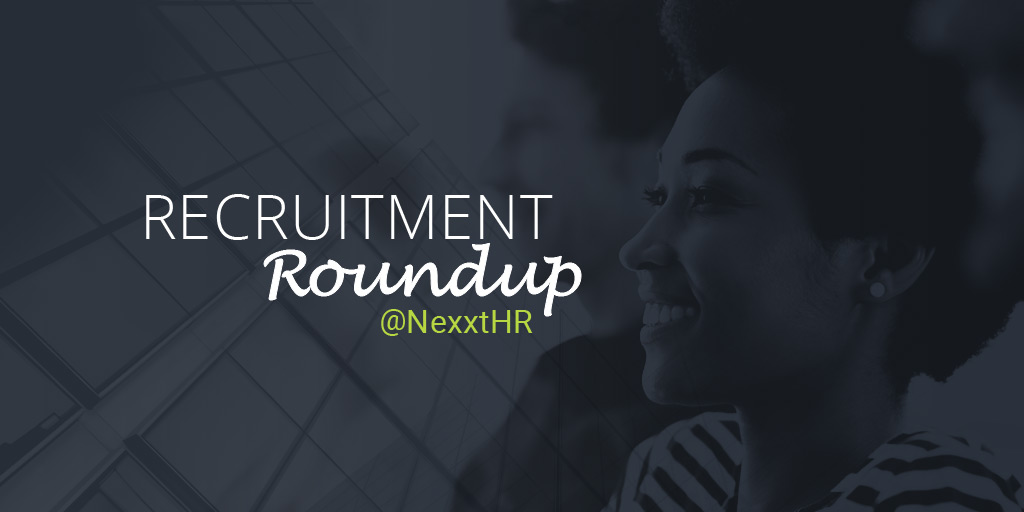 Welcome back to another week of Recruitment Roundup! This week, we're all about rethinking recruitment – tackling timeframes, sources, and strategies. And, in case you need a break from all of this rethinking, we threw in a piece about millennials and what they think of their benefits. Hopefully these articles inspire you to take next week by storm! Happy reading, everyone.
How to Evaluate the Effectiveness of Your Recruiting Sources
Source: HR Bartender
Success means different things to different people, so it's important that everyone's on the same page when it comes to evaluation. These 5 tips lay the groundwork for understanding effectiveness as defined by your organization.
Bad Things Happen When Companies Take Too Long to Hire
Source: Fistful of Talent
Patience is a virtue that many don't have. Taking too long to make a hiring decision can cost you top talent. So, how long is too long?
What 'Aging' Millennials Really Care About When It Comes to Their Benefits
Source: The Tim Sackett Project
Millennials aren't kids anymore, they're aging just like the rest of us. See what they value when it comes to their workplace benefits.
The Recruiting Landscape is Changing. Here's How Your Strategy Can Change With It
Source: Fistful of Talent
The recruitment industry is changing big time. Now, more than 60% of candidates abandon application processes that take too long. Are you prepared to adapt your strategies?
Nexxt is a recruitment media company that uses today's most effective marketing tactics to reach the full spectrum of talent – from active to passive, and everything in between. Learn more about hiring with Nexxt.