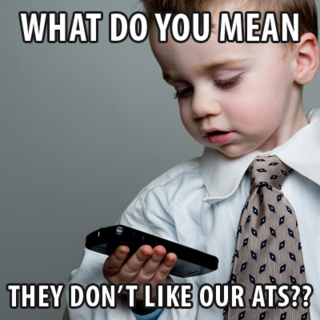 In February, the Bureau of Labor Statistics reported that the federal unemployment rate had fallen to 5.5% – its lowest level since May 2008. While many argue that this number is deceiving, it's clear that confidence is returning to the job market.
In fact, a recent survey of over 2,500 Nexxt members found that 47% of job seekers are confident that they will find a job in 2015 – a 9% bump from 2014.
They're right to be confident. If there's one hiring trend that experts can agree on, it's that the balance of power has shifted to candidates for the first time in years. As companies ramp up their hiring and new jobs are created, competition for candidates – especially skilled workers – is on the rise. Today's job seekers realize they have more leverage in the hiring process, and companies will need to take a hard look at their recruitment tactics if they want to stay competitive.
That means no more taking candidates for granted, knowing that they'll put up with just about anything – from soul-less job descriptions to painful ATS experiences – and keep casting countless resumes into a black hole, on the off chance that they'll finally hear back. Candidates will expect more, and smart companies will find ways to do better.
Like most times of change, this shift creates opportunity in addition to challenges. Smaller, more nimble companies who are quick to adapt to the new hiring environment have the chance to differentiate themselves through attention to their recruitment brand and the candidate experience. And there's more good news: these changes don't necessarily require a big budget. Relatively simple fixes like writing better job descriptions and paying attention to where your jobs are advertised can go a long way.
We took a deeper look at how companies can use strategies like these to stay ahead of the hiring pack in our latest whitepaper, The Smart Company's Guide to Hunting and Fishing: How to Land Top Talent in Today's Competitive Hiring Environment. Check it out here >>

Nexxt is a recruitment media company that uses today's most effective marketing tactics to reach the full spectrum of talent – from active to passive, and everything in between. Learn more about hiring with Nexxt.