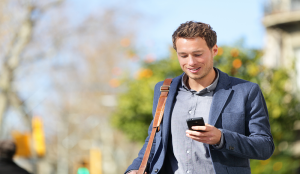 [Excerpted from Recruiter.com]
We don't normally write about company partnerships, because they're rarely newsworthy for anyone but the companies involved and their clients. Here's one, however, that I think merits some discussion because it brings with it a vision of what recruiting communications may look like in the near future.
Centralized text recruiting platform TextRecruit and Career Network Beyond.com have announced a partnership that integrates text messaging directly into the recruitment process. Basically, it works like so: job seekers on Beyond.com will have the option to opt into text message communication. TextRecruit clients then have the ability to purchase these "text ready" candidates and communicate with them directly through the TextRecruit platform.
To read more about the partnership visit the full article on Recruiter.com.
Nexxt is a recruitment media company that uses today's most effective marketing tactics to reach the full spectrum of talent – from active to passive, and everything in between. Learn more about hiring with Nexxt.