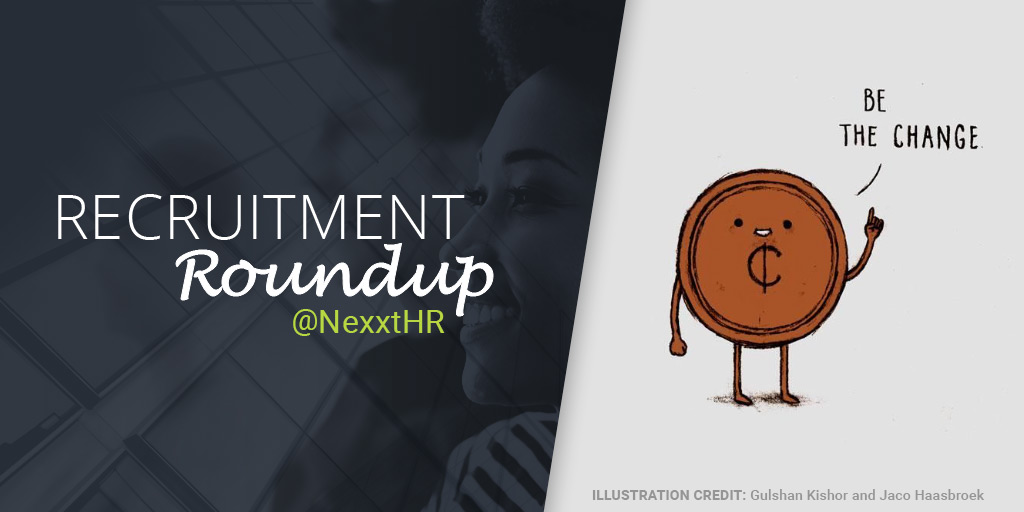 Welcome back to another week of Recruitment Roundup! The weather is changing (finally) and so is the recruitment space! From new ways to close to the skills gap to new ideas about how to run the workforce, we're looking at all things change this week. Hopefully these articles inspire you to take next week by storm! Happy reading, everyone.
Returnships: Solving Both Resume Gaps and Skills Gaps
Source: HR Dive
It's a known fact that it's not always easy to jump back into the workforce after taking leave. Returnships are the answer to this problem. These new programs are like internships for experienced workers who need to brush up on their skills before fully rejoining the workforce.
Democrats' Next Big Thing: Government-Guaranteed Jobs
Source: NY Times
Democratic White House hopefuls are suggesting government-sponsored 'job guarantee' plans, of varying scopes, in order to win over the working class. Politics aside, this article dives into the pros and cons of a system like this and what changes it could mean for our future.
Shift to a Poaching Strategy When There Are Few Unemployed to Hire
Source: ERE
96.1% of the workforce is currently employed – that doesn't leave a large number of unemployed candidates to choose from when hiring. Because of this, recruiters will have to change their strategies to target those who are already employed but may be open to new opportunities.
Employees Who Use Social Media for Work are More Engaged – But Also More Likely to Leave Their Jobs
Source: Harvard Business Review
Social media is still fairly new as a job function and contrary to popular belief, it does not kill productivity like most employers believe. It is, however, exposing workers to bigger and better job opportunities out there – ones that they may not have otherwise come across.

Nexxt is a recruitment media company that uses today's most effective marketing tactics to reach the full spectrum of talent – from active to passive, and everything in between. Learn more about hiring with Nexxt.