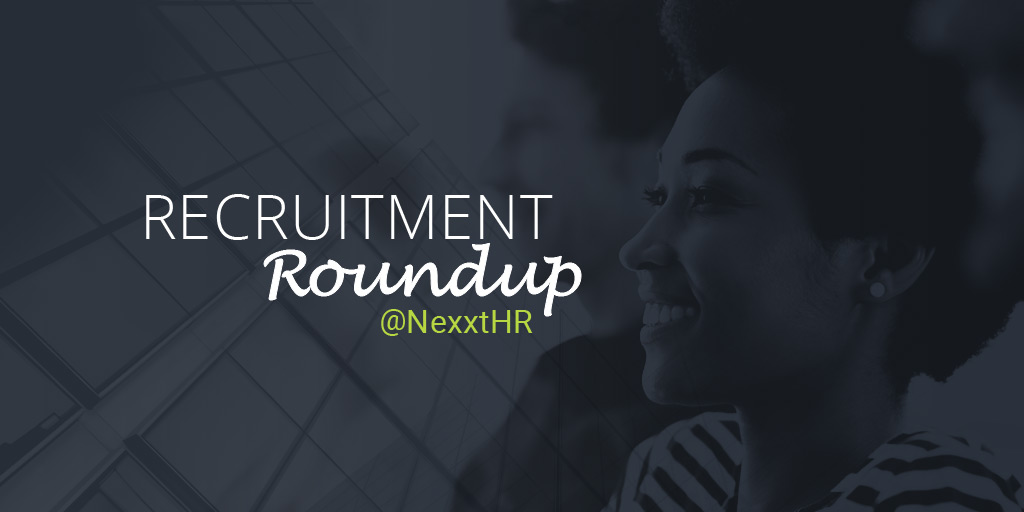 Welcome back to another week of Recruitment Roundup! This week is all about being engaged – with employees and candidates that is. From a daily check-in to an occasional text, employee engagement can take on many forms. Hopefully these articles inspire you to take next week by storm! Happy reading, everyone.
P.S. – Don't forget to give us your opinion on the Question of the Week. You'll find it at the end of this post.
The Future of HR? Real-Time Feedback Tools Take Off at Amazon, Elsewhere
Source: Associations Now
New programs take the term 'employee feedback' to the next level. What started as a fix to Amazon's workplace culture issues has now spread to other companies.
These Key HR Steps Will Help You to Retain Your Top Employees
Source: Forbes
It's common knowledge that retaining top talent requires feedback from top talent. While implementing a survey may seem easy in theory, a lot goes into making it a success. These tips help to clearly define the process.
Enhancing Engagement in the 5-Generation Workforce
Source: HR Dive
Recognition and rewards may be viewed differently by each generation, but there are some commonalities that employers can embrace when it comes to engagement.
Nexxt & TextRecruit Partner to Transform the Way You Reach Candidates Via Text Messaging
Source: TextRecruit
We partnered with TextRecruit to bring some exciting things to the recruitment media space, like powerful text recruitment tools. With an average response rate of 40%, it's no wonder this tactic is quickly taking off.
Nexxt Question of the Week

Nexxt is a recruitment media company that uses today's most effective marketing tactics to reach the full spectrum of talent – from active to passive, and everything in between. Learn more about hiring with Nexxt.