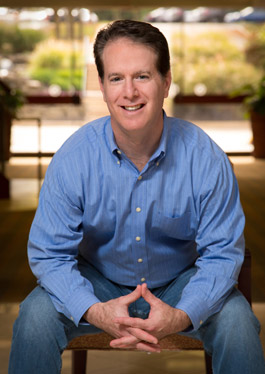 At Nexxt (previously Beyond), our primary goal is to help you find and hire the best people for your business. That's what our team is here for. But, outside of helping businesses of all sizes meet their hiring goals, I am also passionate about mentoring entrepreneurs and helping businesses succeed in all areas. This post is a bit different from the others you typically read on Employment Metrix, but my hope is that by sharing some of my learnings over the course of 18+ years of growing Beyond as a company, you will be able to take your budding business to the next level.
For entrepreneurs starting out in an industry with well-established players – the battle for market share can be an uphill climb. Competing with big budget companies that have what seems like endless resources at their disposal can be daunting, and it's enough to send some entrepreneurs back to their corporate cubicle. But entrepreneurs can't let a corporation's stronghold on a sector deter them from pursuing their passion. Startups can compete with the titans in their industry, even if they're operating with limited capital and scarce resources.
I founded Beyond (formerly PhillyJobs.com) in 1998 as a free job board serving the Philadelphia metropolitan area. Eighteen years and a few name changes later, we've grown from a local job board to a leading career network with global reach. Competing with big players in the industry was a challenge for us from day one – but ultimately, we found our niche.
To help budding startups gain a competitive edge in their industry, here are my insights and tips for success:
Create a Unique Brand Identity

How is your company transforming the industry? The answer to this question will be what (or what doesn't) get you noticed among top competitors. Your business likely won't succeed if you're saying, doing and offering the same thing as every other company in the space. You need to bring a unique product or service to the table and create your own brand identity in the marketplace. Beyond offered a more personalized platform for job seekers and employers. Through strategic acquisitions over the years, we were able to expand the reach and industry focus of the site, which is something our competitors weren't offering.
There are many, many more communication channels than there were 20 years ago, and entrepreneurs need to be smart about how they're positioning their brand. From your website to your Snapchat posts every element of your business needs to highlight who you are, what you offer and what makes you different from the industry giants.
Develop Strategic Partnerships

If your competitors are running 30-second advertisements during the Super Bowl (which mine were), you're going to need to think outside of the box when it comes to your marketing strategies. Strategic partnerships can be very effective for entrepreneurs working on a shoestring budget as they provide you with the opportunity to cross-promote and build brand awareness.
A few years after PhillyJobs.com launched, the company evolved into the 4Jobs Career Network and we developed job board and applicant tracking software, which we began to license to other web communities, linking each one in to the 4Jobs Career Network. In the early years, we were providing our software for free to have others market the product for us. Of course, this wasn't doing much in terms of boosting our sales, but it was critical for building brand awareness and putting the company on the map.
Over time, I brought marketing back in house, but strategic partnerships are still a big part of our business today. Beyond is the exclusive U.S. partner of The Network, a formal alliance of 36 leading job boards in more than 100 countries.  We serve as the single point of contact for businesses in the U.S. market to recruit talent on a global scale. I am always open to evaluating relationships with potential partners who bring a skill or offering to Beyond that we simply don't have. Global recruiting wasn't our forte, but with The Network partnership we now have a global presence without taking away any focus from our core U.S. business.
Embrace Your Agility   
The ability to move quickly and take more risk is an advantage for startups. Big corporations need executive approvals and legal sign-offs on just about everything (and it takes forever). It could be something as simple as an Instagram video or blog post, but your ability to quickly concept an idea and execute is valuable. You have the freedom to be more creative and take more risk with the content and message you put out in the world. And, public relations and social media tactics can be powerful (and inexpensive) ways for you to showcase your thought leadership and creativity, quickly.
Nowadays, Beyond has a strong social media presence and public relations program. We're the go-to thought leaders for media on topics related to recruiting, the job market and issues and trends in human resources because we provide a unique, and sometimes edgy, perspective. But even before the social media and blog era, we were taking risks with our marketing materials.
Don't Rush the Process
In 2007, Beyond raised $13.5 Million in Series A financing from Safeguard Scientifics, Inc. (NYSE: SFE) to pursue marketing, acquisition and software development objectives. But what's important to note is that I didn't seek out investments until the company was ready. We had been in business for nearly 10 years, and we had traction, momentum and visibility in the industry, which made the conversations with investors easier.

You must take the time to build your business and your brand – don't rush growth to try to compete with the big players. Entrepreneurs often make the mistake of seeking investments too early. And it's a big mistake that can be tough to overcome. Wait until you've established your business and hit your original goals, then give investors a call. Investors don't want to pour capital into an idea that you strongly believe in, they want concrete evidence of your success. You must be ready to answer tough questions. What's working? What isn't? And most importantly, what's your revenue?
Competing with corporate giants won't be easy and carving out your role in the industry landscape won't happen quickly, but with perseverance and ingenuity, you can make your business a success.

Nexxt is a recruitment media company that uses today's most effective marketing tactics to reach the full spectrum of talent – from active to passive, and everything in between. Learn more about hiring with Nexxt.