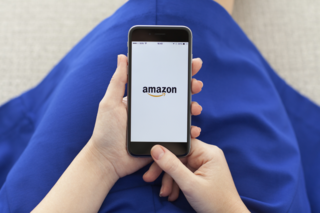 We all know Amazon for their staggering array of merchandise and impressive ability to deliver urgent – and not-so-urgent – purchases to your door with lightning-quick efficiency. Now, most of us also know them as a slightly scary place to work, if you believe the recent revelations in The New York Times about the highly competitive, incredibly demanding work environment fostered at their Seattle, WA headquarters.
The piece portrays Amazon as a place where long hours are the norm, total commitment is expected, and conflict among colleagues is encouraged if it helps bring out the best ideas. But, there are also stories of brutal performance reviews, unfeeling management practices, and grown men crying at their desks.
Of course, the accuracy of these accounts has been questioned, with Amazon CEO, Jeff Bezos, staunchly defending the company and culture he has built.
But the story is out there, and it's hard to imagine that it won't at least give prospective applicants pause when they're considering an opportunity with Amazon. With HR pros already reporting that it's harder to find quality hires than it was six months ago, did it just get more difficult to be a recruiter for Amazon?
Maybe. Or perhaps this in-depth glimpse into the culture of what's typically regarded as a highly desirable place to work will help draw in the right kind applicants – people with big ambitions who thrive on long hours, professional competition and the promise of accomplishing great things, even if it requires some personal sacrifice. The kind of people who can hack it at a place like Amazon.
As it is, job descriptions for positions at Amazon's corporate headquarters don't exactly make the place sound like a country club. They make it pretty clear that this is an intense work environment, with massive ambitions and opportunity to match. (Of course, they also don't mention the ability to work through major personal crises, like those described in the article.)
"Fun" is often mentioned in Amazon job descriptions, but so are phrases like "comfortable with ambiguity", "fast-paced and ever-changing environment" and "strong sense of urgency". The demanding nature of the work is also evident from the way many descriptions talk about Amazon.
For instance, this is the third paragraph in a posting for a Senior Software Development Engineer:
We're going to change the way that the advertising world measures, plans, and buys. Along the way, we're going to face seemingly impossible problems. We're going to argue about how to solve them, and we'll work together to find a solution that is superior to each of the proposals we came in with. We'll make tough decisions, but we'll all understand why. We'll be the dream team.
Amazon's descriptions make these jobs sound important. They help candidates see the context of a single role within this massive global organization and understand the opportunity it provides to make an impact. They're inspiring.
Maybe now that they'll be read through the lens of this Times feature, these descriptions will be even more powerful. Maybe they'll do an even better job of attracting the right applicants. Maybe recruiters at Amazon will spend less time weeding out applicants who lack the dedication and personal fortitude to become successful Amazonians. Maybe (almost surely) Amazon will lose out on some talented candidates as a result of this article. But maybe Bezos and his recruiting team are okay with that. Because even if you set aside the more polarizing parts of the article, it's clear that at Amazon talent may get you in the door, but it takes something more to make you stay.
At the very least, the Times piece has probably made some people forget about Prime Day, and Amazon can certainly be thankful for that.

Nexxt is a recruitment media company that uses today's most effective marketing tactics to reach the full spectrum of talent – from active to passive, and everything in between. Learn more about hiring with Nexxt.