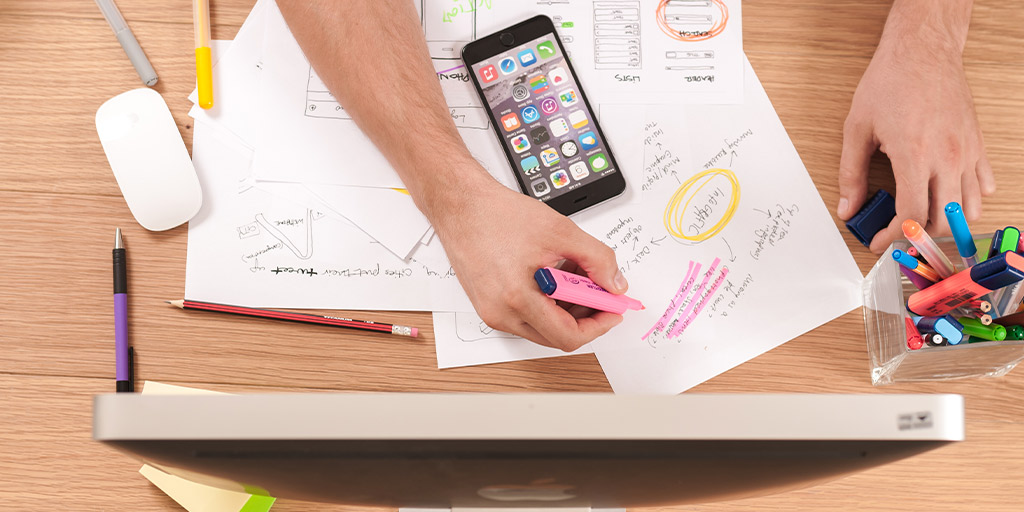 One of the most prominent small business trends in recent years is getting the hiring manager involved in the hiring process. It sounds obvious, but there was a time when hiring managers simply told recruiters to bring back the best candidates and couldn't be bothered otherwise. Now, more and more hiring managers are entering the process at earlier stages and helping cull down the number of candidates.
Hiring manager involvement in the interview process may be all well and good for larger companies where hiring managers can delegate tasks and lighten their workload, but that's harder to do in a small business, especially one where the hiring manager could also have a number of other priorities. But don't worry — even in small businesses, there are ways to reduce your workload that give you the time to interview a smart hire.
Assess How You Work
The first step to hiring smart might be one taken backwards. That is, you should have a big-picture view of how you work, and see if there is a way to improve your productivity.
Currently, almost 20% of business owners work more than 60 hours per week and 30% work between 50 and 59 hours per week. This is one of the more unfortunate small business trends since it leads to a culture where time spent is valued more than work produced.
Overworking is a serious problem for many people in the United States, in spite of the fact that working longer hours is less efficient. If you feel as though you don't have the time to dedicate to your hiring needs because of how much you work, you may be able to find ways to trim down on your hours.
A simple evaluation of your day-to-day tasks can shed great light on how you can better achieve your peak levels of productivity. Parkinson's Law describes how people tend to take as long on a task as they give themselves — if you think it'll take 3 hours to complete something, that's how long it'll take.
However, if you apply the 90-minute rule to your work schedule, where you take all of your tasks and divide them into 90-minute increments, then take 30-minute breaks, you'll be much more productive overall. This will give you more time to study recruiting trends and hire up accordingly. Try time tracking software to figure out how you really spend your time. Ten minutes on Facebook every so often adds up to about 24 hours over a month. That's one entire day you can't get back! Wasting time isn't your issue. Look at how you can outsource relatively minor tasks like bookkeeping, office cleaning or even managing certain projects.
Increase Communication, Push Back on Tech
Time spent wishing is time wasted. Or in the case of many businesses, time spent waiting. One of the biggest bottlenecks in productivity is waiting to hear back from other people, whether it's candidates you're hoping to interview or the people you've put in charge of hiring. You'd be surprised how much time you can lose waiting to hear back from someone. Companies with highly effective communication provide 47% higher returns to their shareholders, which shows just how important it is to have good communication in your organization.
Email and other communications are of course always important to any thriving business, but there's a point at which the technology we use can bog us down more than it helps. The New Statesman reports that as employees get more and more occupied with learning new technologies at work, they become less productive. To avoid this issue, companies should constantly check whether the new technologies they are implementing are adding to the organization or slowing down their employees in the long term. While implementations are never easy, it's imperative to find an applicant tracking system that works for all employees and assists you in tracking progress so you can get back to interviewing.
Other ideas? Auto-responders on your email, internal communication systems like Yammer or HipChat and calendaring tools to automate scheduling can be infinitely helpful in aligning your teams.
Be Quick About Hiring, For Everyone's Sake

Hiring can be a difficult process, but generally, it shouldn't be one that you trudge through for too long. The average time to fill a position is 25 days. This is about 3-4 weeks, and it should be about how long you aim for when taking on a new hire. This timeline works for a number of reasons. For one, it makes it easier to fit hiring into the rest of your schedule. When each hiring process is only a month-long effort, you're more inclined to check in on it and speed it along.
Second, it makes the process itself a lot better. For one, both candidates and employers want smart recruiting to be fast recruiting, especially when it comes to the interview. If a candidate has another offer on the table and you're taking too long to get back to them, they're not going to stick around. So speeding up your hiring process ends up benefiting you, your workload and your new hire. Use an ATS to track candidate applications automatically, and follow up immediately after the interview to save both you and your hire time.
It can be difficult to find the time to fit in hiring when you're trying to manage a small business at the same time. However, there are several ways (like those outlined here) to cut down on unnecessary work time, technology, and interactions in order to better fit hiring into your busy schedule.
Save time with a powerful platform for recruitment marketing that includes targeted job advertising, user-friendly search, robust reporting and a steady flow of talent. Hire more efficiently and effectively with Nexxt's full-service recruitment marketing platform. Like mentioned before, it's imperative to find a recruitment platform that works for your business and assists you in tracking progress along the way.
Nexxt is a recruitment media company that uses today's most effective marketing tactics to reach the full spectrum of talent – from active to passive, and everything in between. Learn more about hiring with Nexxt.