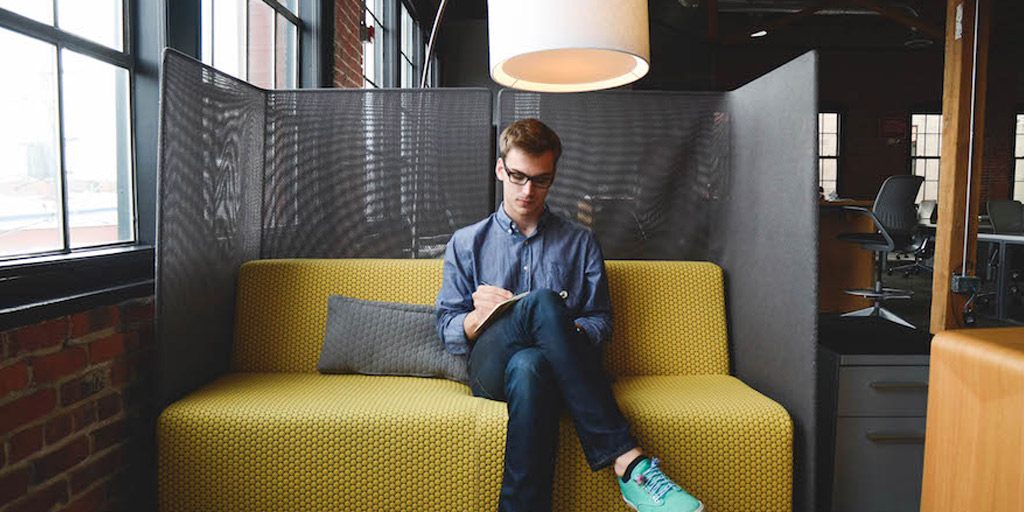 In a candidate-driven market, finding the right people for the job can be hard. Up to 40% of employers report having a hard time filling positions. When you have empty seats at the office, you're missing out on productivity and income, and you're more than willing to pay someone to fill said seat. So why can't you find anyone? Your search radius may vary, but depending on what positions you're filling, finding illusive candidates could be a matter of how you're looking versus where you're looking.
When You Don't Know Where to Look
Let's begin with this simple dilemma: you don't know where your candidates are. You need a Marketing Research Specialist, and you're unsure where they look for jobs much less spend their free time online. Putting together a recruitment campaign is difficult, and finding the right person for your highly specific job can be a rough thing to do. You want to use local methods because they're convenient and could save you money, but you may not get the best talent that way, if you find anyone at all.
When you're ready to cast a wider net, it makes sense to start posting to job boards. Though they're not as successful as, say, referrals, job boards make up 18% of all new hires, which means they're still a big factor in hiring (compare that to social media, which accounts for only 3% of hires). What's more, they allow you to categorize your posting, meaning that no matter what position you're looking for; you can bet someone looking for that same job will find your open position. This takes much of the guesswork out of trying to find the right market. When you post on a job board, the candidates will eventually find you.
When the Field is a Problem
Sometimes, it's not your company that's struggling to fill a position, but everyone. Some roles are just harder to fill than others. Take sales positions, for example. Even though they pay higher than most other similar positions, it takes a national average ofnine more days to fill positions for technical sales and sales management positions. This could be because candidates with technical skills are harder to find, or because younger generations (those who usually take sales positions) are less interested in the ways companies are promoting the positions.
As the Wall Street Journal notes in the above article, sales positions are often touted as a part of competitive compensation plan – the more you sell, the more you earn. This may have been the right idea for previous workforce generations, but today 88% of Millennials prefer a collaborative work environment over a competitive one. So you not only need to target the right people with the jobs you post, but you need to know how to target them.
Tweet This: 88% of Millennials prefer a collaborative work environment.
When Talent Is Your Biggest Obstacle
Having a job board with the ability to sort through candidates is vital to make sure hiring for tough positions goes smoothly. But to get the best results, you'll need to get specific. After all, having more candidates in the pool can be more of a problem than a solution when none of them can actually do the job you need done. You may want to recruit the way 36% of startups do and use niche job boards to find your new hires. People who specialize in their field (and therefore have a higher threshold for talent) tend to look at niche job boards first before searching on larger boards.
Some job boards are niche for a reason — they're a little more specialized, a little harder to find. But in many cases, the best job boards actually give you access to niche sites as well, so while you can sort by job title, you can also specifically post to niche job boards using larger ones, saving you the hassle of individually posting on lots of smaller boards.
The key thing to remember is that when you have a hard position to fill, you need to tailor your quest for the best candidate. Expand your search beyond your home base if you began looking locally, find a new way to pitch the position if the talent pool for that specific job is weak, and use niche job boards to find candidates when you need developed talent. By changing how you recruit for every position, you'll fill those difficult openings in no time.
Beyond got its start by building niche communities that cater to job seekers based on their profession. Together, these communities make up a network of over 45 million professionals that you can reach with targeted job posting and candidate search. Start hiring with Beyond to maximize your exposure to top talent and find just the right person for the job. Just tell us who you're looking for – and where – and we'll make sure your job reaches the most qualified candidates within your target industry and location. Take a look at the various job posting plans we offer and get started right now!
Nexxt is a recruitment media company that uses today's most effective marketing tactics to reach the full spectrum of talent – from active to passive, and everything in between. Learn more about hiring with Nexxt.