The eagerly awaited — or dreaded, depending on who you are — release of Google for Jobs is finally out there. For better or worse, Google is now in the job board business. Unless you've been living under a rock, you've likely heard a slew of opinions about what this means, from lifelong industry pundits to individual recruiters.
So, what does Google muscling its way into our world really mean? It's too early to tell entirely, but we've combed blogs, trend reports and done some internal thinking about what we can tell today. Let's start with the most obvious question, and a little tutorial.
What the heck is Google for Jobs?
Let's do what a recruiter would do and run a search to find out! For instance, I ran a search for "accounting jobs in Milwaukee" and got the feature widget below in my search results:
You can see it features job matches from CareerBuilder and Modis for… accounting jobs in Milwaukee. I can click through to get access to the full job search functionality where I can refine search by job category, location, and other criteria.
So, at its heart, Google for Jobs is a job search engine. Job boards can participate by marking up their jobs and submitting their sitemap to Google so that their jobs are indexed and show up in the search results. This is probably what every job website in the world can and should do — at least every site not named "Indeed."
Many job boards are jumping on board (pun intended) to what at present is a source of organic (read "free") traffic to jobs, and another way for them to help market jobs for their employer clients.
According to the "Job Board Doctor" blog, Snagajob's Peter Harrison, after moving to the schema, said they saw a 17% increase in inbound organic traffic — plus higher conversion rates for applications.
That sounds pretty positive. But that isn't all Google for Jobs does. Job Boards can also use the Google Jobs API to improve matching on their own sites. Google has more data than, well, anybody. And they have used this data to figure out how to match a job seeker search — including misspellings, variations, aliases, etc. Job Boards pay a nominal fee to have their jobs matched and ranked in the Google cloud so they can serve better matches. For recruiters complaining about mismatches on larger job boards that miss the accuracy mark by a mile, this is excellent news.
Is Google for Jobs a Job Board Killer or Lifeline?
Google for Jobs sounds good, right? Free exposure to everyone who searches for jobs on Google. Which is, well, everyone searching for jobs. And, a level playing field in which every job board and career site can have high quality matching.
But what is the end game?
Joel Cheesman notes in "The Chad & Cheese Podcast" that this looks like a product that Google is deeply invested in, and likely one they will continue to grow and evolve. And, he doesn't think they are doing it out of kindness and love of job boards, rather, they plan to use job boards to gain content and grow until they don't need them, then they will turn off the free traffic:
"Anyone who thinks Google is not going to do the same thing to [job boards] that [Indeed] did… good luck to you… there is a little story about a Trojan Horse I'd like to share with you."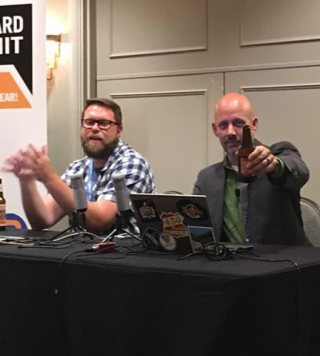 If Joel is right, then those job boards who place their jobs on Google and use the Google API are empowering Google — giving them lots of jobs and lots of content, which they can later use to put other job boards out of business. And pretty much everyone is falling for it. Shortly after the Google API was live, every job board under the sun papered industry journalists and bloggers with announcements of their new Google "partnership."
Jeff Dickey-Chasins, The Job Board Doctor, isn't so sure that Joel is right. He doesn't believe Google is doing it as a charity project, but he sees a bigger profit motive in continuing to work with everyone and make money from other job boards:
"Could they attempt to take all employers away from all job boards? Sure. But they will (and have) make a lot more money by remaining a platform that sucks money from all players in the jobs ecosystem."
Time will tell who is right. Google may not even have that answer yet. Certainly, in the travel industry, Google Flights has not killed off Orbitz or Expedia or Trip Advisor. Google focuses on providing the best answer to search questions, and that answer frequently blends Google Features with paid search results and organic results (at least for now).
Bottom line: Google makes money so long as they are the best place to get an answer to your question, and increasingly users don't care or even notice whether the answers were paid for or free. So, Google will simply continue to focus on presenting the best results AND the best experience.
So, what's Nexxt?
At Nexxt, we believe the answer is in the evolution of our product, which has been stealthily and steadily growing its feature set over the last five years.
Google for Jobs is both a job board killer AND a lifeline.
Job boards have needed to evolve for a long time. In a recent survey Nexxt conducted, only 14% of professionals said they were actively searching for a new job. Those people tended to search AND apply to jobs weekly, or even daily.
That means employers who rely entirely on job board advertising are not engaging with 86% of potential candidates. And yet, 58% of professionals are open to offers.
So basically (to use a little fast math) employers are missing the 44% of the workforce who might be open to an offer but aren't actively applying or even really looking. Many of these people look at job ads and get job alerts and occasionally look at jobs. At Nexxt (formerly known as Beyond) we know our traffic spikes on Mondays. People come to work on Monday, tired and frustrated, and they decide to look at some jobs. Most of them then get busy, fall into the weekly schedule, and never do anything else.
If we want to create success for our clients, we have to do more than simply engage the very active candidates. We have to help employers reach — and start conversations with — all potential candidates. So perhaps Google for Jobs is a wake-up call to job boards. Time to adapt and stay relevant. Because Google can nail job search for active candidates. But,
Enter Nexxt, the Evolution from Job Board to Recruitment Media Company.
What is recruitment media? It's reaching candidates wherever they are. It includes products like Text2Hire, where employers can start immediate conversations with candidates — speeding up the hiring process and promptly reaching candidates who were NOT likely to apply to express interest.
Or, retargeting and advanced targeting of even vaguely interested candidates. If you look at hotels on Orbitz, then those hotel recommendations will follow you around the web. Well, if you are an employer, why not follow potential candidates around the web in the same way? Remind me that you are hiring while I'm checking scores on ESPN and looking at the weekend forecast on The Weather Channel and I'll better remember your recruitment brand and be more likely to apply. That frustrated Monday tire-kicker might be reminded he's just spent one more week at a job he's just not in love with.
Another way job boards can evolve is by providing greater value. Glassdoor got into this game a long time ago — consider them the TripAdvisor for jobs. If you want to learn what it's like to work at a company, what the interview process is like, or even how the CEO is rated, Glassdoor can help you out — and that data is more valuable than just a job description. It's no wonder Indeed started to get into the same game in the past 18 months.
So, in summary, the days of job boards as we've known them may be numbered. But job advertising itself isn't going away. To flourish, companies who offer job advertising need to up their game, and give employers AND job seekers more reasons to use their services. Services like focused targeting, insights into companies and teams, a way to reach passive seekers where they are, salary data₀ or fill in the blank. What do you wish you had in a job board that you don't have today?
Because at the end of the day, it's about people finding jobs and companies hiring talent. Google will help improve the basic ability to match a job to a search. But reaching and activating great candidates? That playing field is wide open.

Nexxt is a recruitment media company that uses today's most effective marketing tactics to reach the full spectrum of talent – from active to passive, and everything in between. Learn more about hiring with Nexxt.