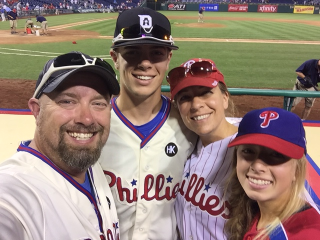 Say a resume comes across your desk and the candidate's career path seems so erratic you think their career GPS must have failed them at some point. Do you cast it aside in favor of a someone with a more predictable trajectory? Not so fast.
For the next few weeks over at The Confident Career, we'll be looking at people who took unique paths to career success. They're inspiring, surprising, and they just might make you take a closer look at the next unconventional candidate you come across.
In our first profile, we're featuring a member of our own Nexxt family, Cheryl Thompson. Cheryl is an Account Manager on our Client Success team who helps companies hire great people on Nexxt. She also happens to have "Olympic athlete" on her resume.
Read about Cheryl's career journey to the Olympics, and what came next.
Nexxt is a recruitment media company that uses today's most effective marketing tactics to reach the full spectrum of talent – from active to passive, and everything in between. Learn more about hiring with Nexxt.