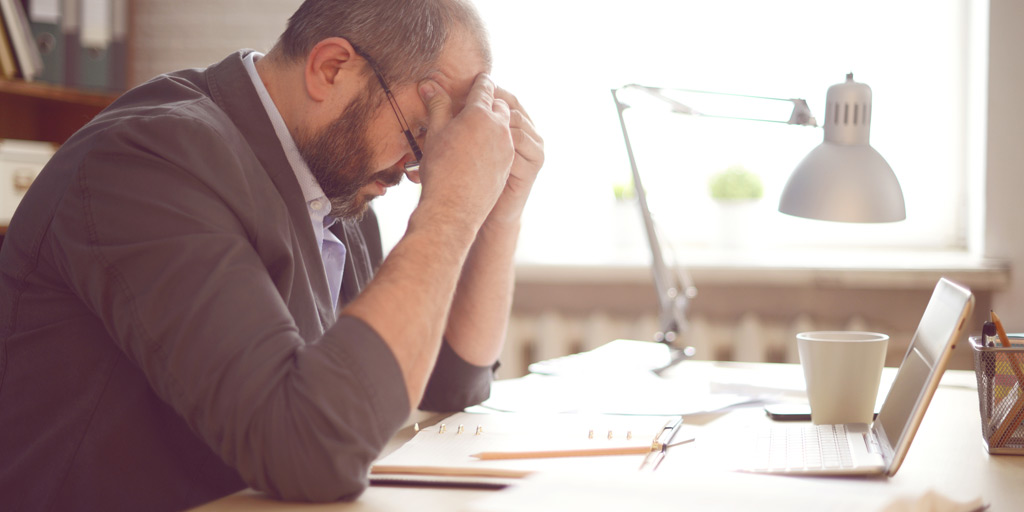 February 2018 – we were a steadily growing 10-person startup. We just moved into our fourth office space in 18 months and were adding one new person to our team every two months to keep up with demand. No one had ever quit – until now.
I was asked if I had a minute to talk. Sure. Into our new conference room we went, and I was informed that one of our early stage employees had accepted a new job opportunity. Damn. I took it hard and personally. No one had ever voluntarily left our company before. It felt like they were leaving me.
Then, the first employee I had ever hired quit. Then, another employee, followed by an executive. All within four weeks.
When 40% of your workforce leaves your company, it's a gut check. What do you do in response? Here's what I did about it – and what you can do to proactively audit your company operations to improve your organization.
#1 – Organizational Model Redesign
Flashback to employee #1's departure. In the exit interview I asked if they would recommend working for the company to a friend. The answer? No. Nope. Not a chance.
Introspection told me that our organization model needed to change. We were operating in silos and it was taking a toll on our team. How could a team so small – 10 of us – operate independently?
The silo walls needed to come down. So, I redesigned the org model to facilitate more teamwork among us. Major problem #1, addressed.
How can your organization model improve on paper – and in practice?
#2 Level System Implementation 
In a small business it's hard to illustrate the growth opportunities for employees. On the org chart, there's not a lot of opportunity to advance. Yet, as a leader, you can clearly see how an employee could grow and progress in their career. I underestimated how important it was for employees to see that for themselves too.
When the next employee quit, I had a realization. In order to build a great company, we needed a comprehensive system that developed people, served our clients, and grew our revenue. So, I designed and implemented a level system for employees that defined performance evaluations, compensation, personal development, and career advancement.
Employees move through the levels based upon achieving Performance Criteria, Certification Programs, and Company Tests. The result? People can see themselves progressing. Invaluable and, essential.
If you don't want to lose critical employees, ask yourself this: how do employees see themselves growing with your company? If the answer isn't clear, it needs to be.
#3 – Improved Hiring and Screening
Four months after accepting a job offer, employee #3 was departing on a different career path. To me, that was a sign that we needed to improve our hiring and screening process.
The hiring process needs to be improved constantly. It's never as good as it can be. Each interview and incoming resume is an opportunity to improve the recruitment process.
Think back to the last employee who left your company prematurely. What did you do to improve your screening process after their departure? If the answer is nothing, then revisit that process. Nothing is more important to your company than attracting and retaining the right people for your culture.
#4 – Automate & Eliminate Tasks
After three employees left in three weeks – and after having jumped headfirst into designing an org remodel, level system, and hiring process – I felt pretty beat up. Then an executive in our company left. Yikes!
The exit interview realization: tasks the executive performed could have been automated, making the job much more enjoyable. Enter: automation.
I jumped into the executive role and relied on good ol' new age automation to help free up time. I automated reports – reports some clients probably never read – and freed up considerable amounts of time in doing so.
What tasks can you automate (or eliminate) to free up your time?
The moral of this story is that I took a reactive approach to improving our company. Employees quit, and major changes happened around org models, employee development, recruiting, and process improvement.
Your action item: be proactive in improving your company – whether you're an employee or a business owner. Ask yourself, what your company would do if your most valued employees put in their two weeks' notice today? What changes would you make to your business in those two weeks?
Imagining employees "fake quitting" will help you improve your company. And as a result, maybe they won't quit for real.
This post was written by Brett Farmiloe. Brett Farmiloe is the CEO of Markitors and advisor to an organizational leadership degree program. Google "digital marketing company" and Markitors should be on the first page of Google search results nationwide. Brett is also a backyard chicken farmer, once owned a fire truck, and is currently working on reviving the World Pillow Fight Championships for his hometown of Santa Rosa, California.

Nexxt is a recruitment media company that uses today's most effective marketing tactics to reach the full spectrum of talent – from active to passive, and everything in between. Learn more about hiring with Nexxt.