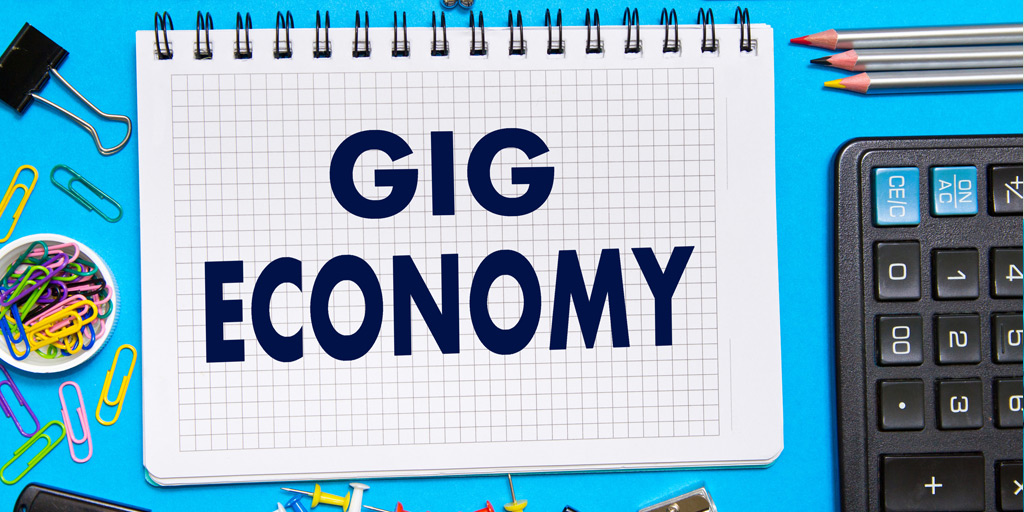 Lured by an entrepreneurial spirit, an exciting earning potential, and increased flexibility, professionals of all shapes and sizes have left traditional desk jobs for stints with companies like Uber, Postmates or Task Rabbit. And this trend isn't slowing down. According to a 2017 report by Intuit and Emergent Research, the number of workers in the gig economy is expected to sky rocket from 3.9 million to 9.2 million by 2021.
While some workers choose to supplement their traditional job with a "side hustle" in the on-demand world, others are ditching their cubicles altogether. This shouldn't leave employers baffled though, because the appeal of the gig economy is clear. Whether your hiring process feels stagnant, or you're faced with high turnover or unengaged staff, employers everywhere can stand to take a page out of the gig economy's handbook by offering all its benefits, while still providing the stability and security of a full-time job.
For employers eager to fill their pipelines with hardworking, entrepreneurial professionals, be sure to draw from the following lessons learned by the gig economy to attract the most talented professionals.
#1: Get Flexible
According to a survey conducted by Nexxt of 2,802 jobseekers, over half of survey respondents (55%) feel that flexibility in scheduling and hours is the best part of working a gig. People lead busy lives outside of the office, so this shouldn't be a surprise. To translate this perk to a 9 to 5 organization, employers can offer staff more freedom through flexible scheduling, floating holidays and remote work opportunities. When recruiting and interviewing candidates, employers should make it a point to call out these highly sought-after benefits, and if you aren't offering these perks yet, you better start now!
#2: Hand over the Reins
More than a fifth of jobseekers feel the ability to be their own boss is the most appealing part of working a gig. In a traditional workplace, that feeling of empowerment is easy to replicate. Employers should take more a laissez-faire approach to management and let their employees run the show.
Some companies like Zappos have taken this to the extreme by implementing flat management structures. An easier solve is to simply avoid micro-managing your staff and to let them take on their own projects, even if it means letting them fail sometimes. You'll give them the freedom they crave to be in charge of their own work, without them leaving assemble a stranger's Swedish furniture.
#3: Give Pop-Up or Random Bonuses
14% of jobseekers feel that the best part of working a gig is the exciting business model and earning potential of these jobs. After all, who doesn't feel inspired and motivated by the chance to succeed and make a ton of money?
In the traditional workplace, employers can replicate this by starting incentives programs for their staff for a job well-done. This could come in the form of gift cards for a staff member that has made the most sales or simply someone who's stepped up in a big way. Even hosting a team happy hour or lunch after a successful quarter can go a long way in employees' happiness.
The instability of the gig economy isn't for everyone, but the perks draw in eager workers nonetheless. As an employer or recruiter, you need to take a page from the gig economy book and offer a richer experience for your employees through rewarding benefits, exciting growth opportunities and a rich company culture.
Want to get in front of the millions of qualified professionals? Visit hiring.nexxt.com to learn how we can introduce you to your Nexxt great hire.
Nexxt is a recruitment media company that uses today's most effective marketing tactics to reach the full spectrum of talent – from active to passive, and everything in between. Learn more about hiring with Nexxt.